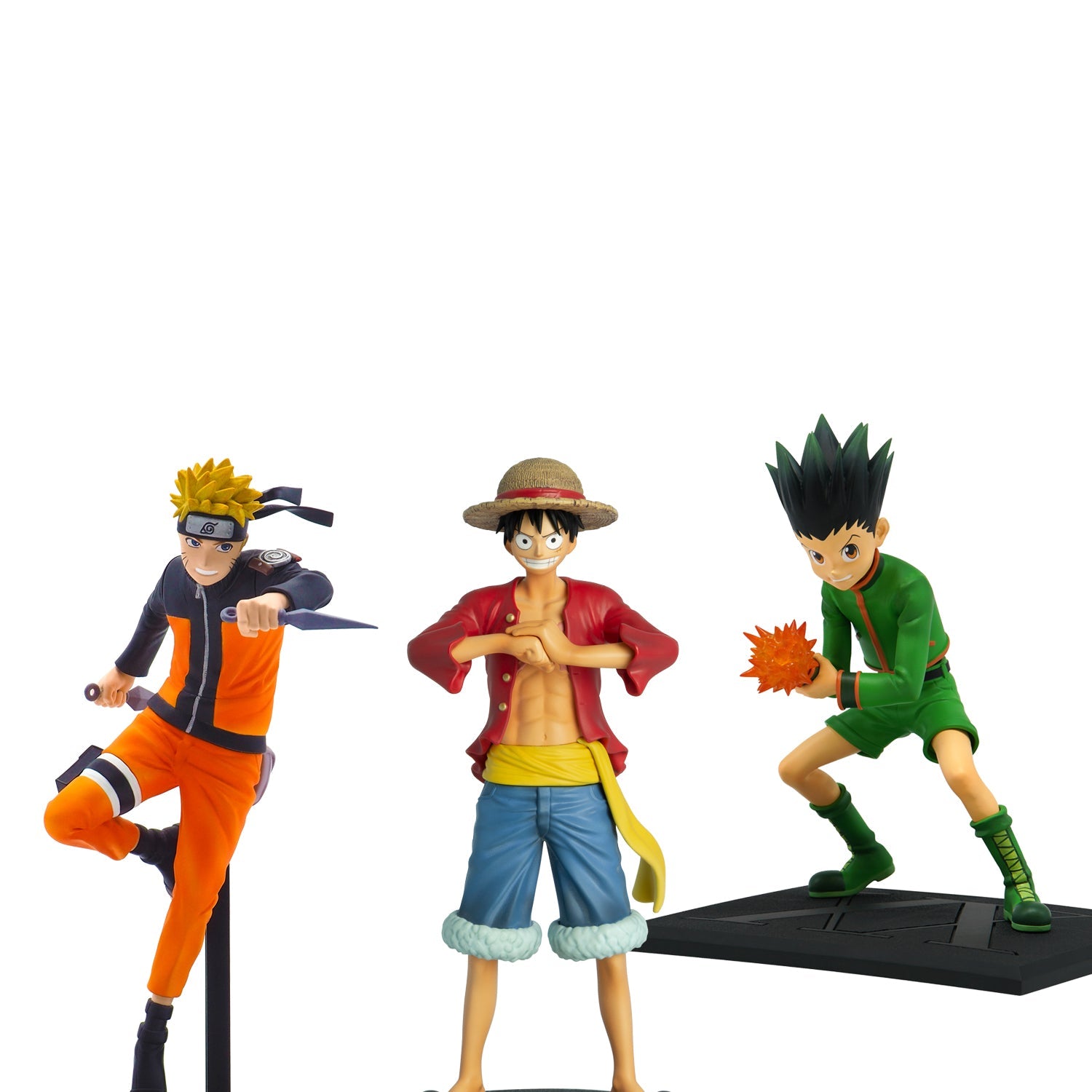 Anime and Manga collectible figure have stormed into American culture with an enthralling mix of exquisite artistry, elaborate storylines, and pulsating action. These captivating Japanese art forms have introduced us to a plethora of characters that are not just entertaining, but also deeply inspiring. With an array of genres ranging from bold shōnen adventures to the enchanting narratives of shōjo, Anime and Manga have struck a chord with a diverse audience, creating a fervent fanbase across the United States. 

Haiku POP acknowledges the profound impact and allure of Anime and Manga, and is committed to bringing the finest collectibles to aficionados. Our Anime Figures For Sale collection features the masterful craftsmanship of Bandai, Abysse, Banpresto, Sega, and more with its wide array of action anime figures and model kits, and the stunningly detailed and highly collectible figures from Banpresto, acclaimed for their remarkable representation of characters from treasured series like Dragon Ball, One Piece, and My Hero Academia. Our goal is to ensure that every enthusiast finds a piece of this vibrant culture to treasures.
Anime and manga have transcended the realm of niche interest and have firmly established themselves in mainstream pop culture globally. A significant part of this cultural movement is the fascinating world of anime action figures. These intricate collectibles bring favorite characters to life, adding a new layer of engagement for fans and providing a physical manifestation of the vivid stories and characters found within the pages of manga and on the screens of anime.
The unique appeal of action figures lies in their remarkable detail and accuracy. Painstakingly designed to capture the essence of each character, these figures are more than mere toys; they are a testament to the artistry and creativity that anime and manga inspire. Not only do these action figures allow fans to create and reimagine scenes from their beloved series, but they also offer a tangible connection to the characters and stories that resonate with them. Whether for play or display, anime and manga action figures stand as a proud emblem of fandom, bringing joy to collectors and casual fans alike.
We are here to be the best anime figure shop, we can be!