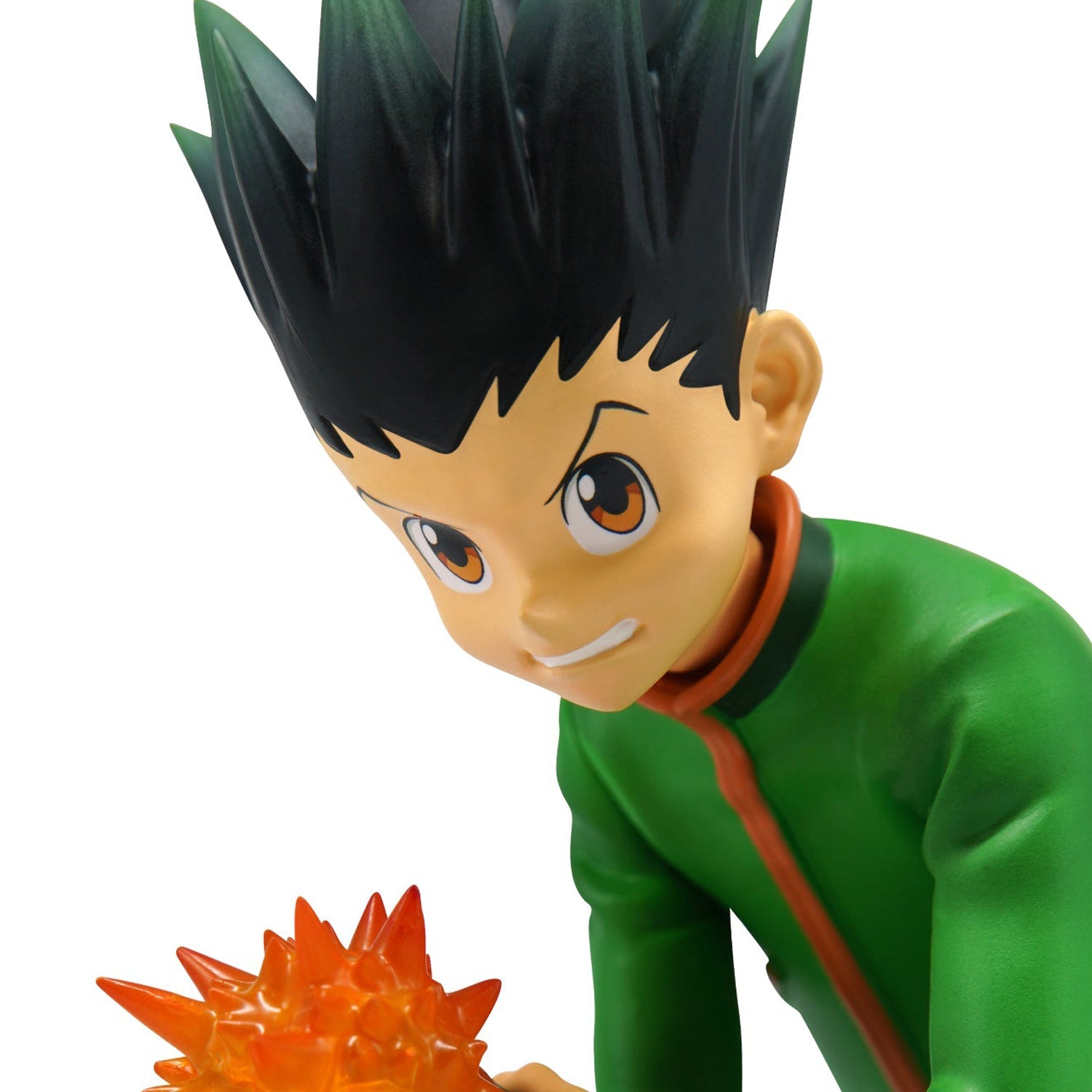 Step into the enthralling world of Hunter X Hunter with Haiku POP's exclusive merchandise range, celebrating the iconic adventures of Gon and Killua. Dive deep into the universe crafted by Yoshihiro Togashi and immerse yourself in a realm where fantasy meets reality, hunters pursue the unknown, and every item echoes the essence of this cherished manga and anime series.
Anime Figures: Get up close and personal with meticulously crafted figures of Gon, Killua, and other beloved characters. Every detail, from their iconic outfits to their dynamic poses, captures the spirit of the Hunter world.
Manga Action Toys: Experience the thrill of the hunt with action-packed toys, designed to replicate the most memorable scenes from the manga. Perfect for play or display, these collectibles bring Hunter X Hunter's narrative to life.
Wallets: Showcase your fandom every day with our Hunter X Hunter-themed wallets, where utility meets unmistakable character design. Carry a piece of your favorite series wherever you go!
Statues: Adorn your space with intricately designed statues, capturing the grandeur and depth of the series' protagonists and storyline. These masterpieces are a testament to the artistry of both the original manga and our craftspeople.
Diverse Merchandise: Beyond these, discover an array of Hunter X Hunter goods, from apparel to everyday items, all infused with the distinct charm of the series.
With Haiku POP, you're not just purchasing merchandise; you're acquiring tangible pieces of a story that has captivated fans globally for decades. Whether you're an ardent fan of the 1999 anime adaptation or the recent Madhouse series, or you're deeply immersed in the manga's universe, our collection ensures a little piece of the Hunter world for everyone.
So, gear up, Hunter aspirants! Unleash your inner Gon or Killua and embark on an unparalleled merchandise journey with Haiku POP. Join us in celebrating a legacy.