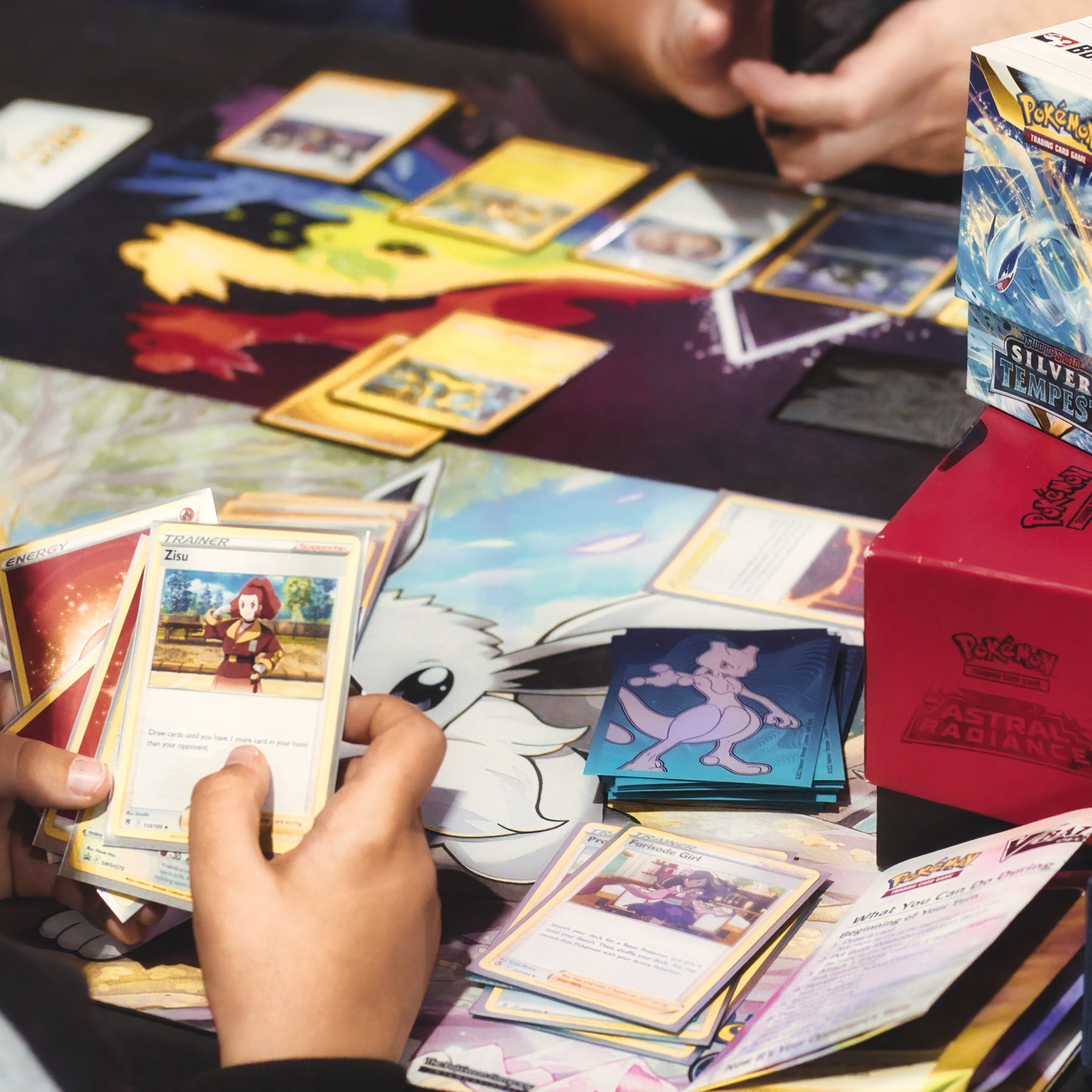 Dive into the enthralling world of Trading Card Games at Haiku Pop! Our store is a treasure trove for collectors and gaming enthusiasts alike. Whether you're a seasoned card game veteran looking to expand your collection or a novice just beginning your journey into the captivating universe of TCG, Haiku Pop is your go-to destination.
Pokemon Cards: Embrace the nostalgia and excitement with our extensive collection of Pokemon cards. From classic base sets to the latest expansions, Haiku Pop houses an array of cards to satisfy both collectors and trainers. Engage in battles, trade with friends, or hunt for that elusive shiny Pokemon card to complete your collection.
One Piece TCG Cards: Set sail on an adventure across the Grand Line with One Piece Trading Card Game. Our selection includes various sets featuring your favorite pirates and their epic quests. Experience the thrills of strategic gameplay while immersing yourself in the rich lore of the One Piece universe.
Magic: The Gathering: Enter the mystical realm of Planeswalkers with Magic: The Gathering. At Haiku Pop, you will find an assortment of cards, ranging from the iconic to the avant-garde. Build your deck with powerful spells, creatures, and artifacts, and engage in mind-bending duels that will challenge both your skills and wits.
Other Great Trading Card Games: Haiku Pop recognizes that the world of TCG is vast and varied. That's why we proudly offer a diverse range of other trading card games. From Yu-Gi-Oh! to Dragon Ball Super Card Game, and many more, explore new worlds and strategies with our comprehensive collection.
Beyond the cards, Haiku Pop also provides accessories and guidance for all TCG enthusiasts. Our knowledgeable staff is always ready to help you find the perfect cards or assist in deck building strategies. Unleash your imagination, strategize your moves, and revel in the camaraderie of fellow players at Haiku Pop – your sanctuary for all things TCG.