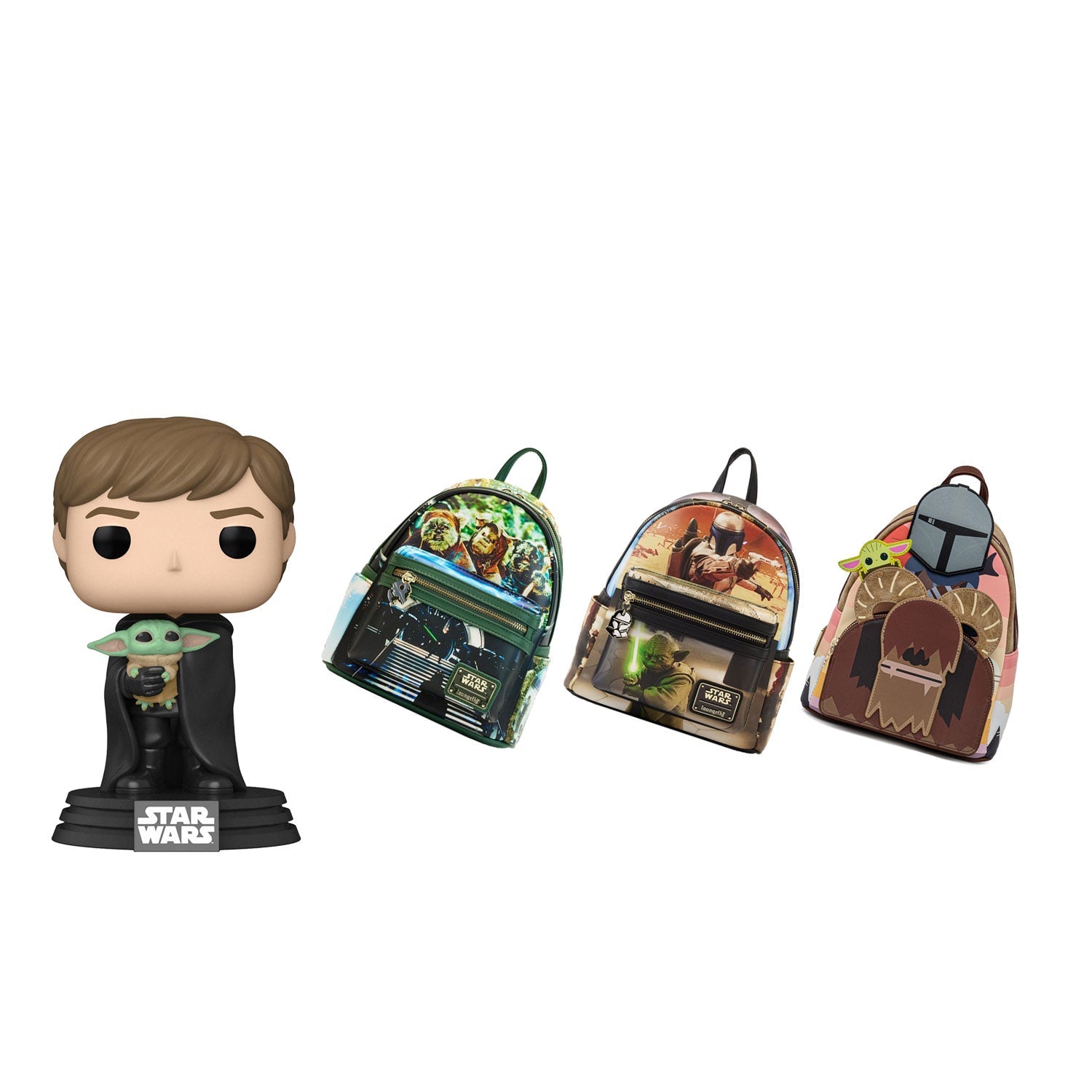 Whether you're a longtime enthusiast of the galaxy far, far away, or a newly minted fan, Star Wars has always had a way of capturing imaginations with its engaging characters, intricate plot lines, and innovative world-building. Few franchises have had such an immense cultural impact or retained a fan base as passionate and diverse as Star Wars has. This is why, at Haiku POP, we're proud to host a diverse selection of Star Wars merchandise that caters to fans of all generations. From Loungefly mini backpacks to Funko POP figures, we've got you covered. 
Galactic Range of Products
For the hardcore Star Wars fans, we offer a comprehensive selection of Funko POP figures. These pop-culture vinyl bobbleheads have taken the collectible world by storm, and our Star Wars line is as varied and unique as the franchise itself. From your favorite Jedi like Luke Skywalker and Rey, to iconic villains such as Darth Vader and Kylo Ren, and even beloved droids like R2-D2 and BB-8, you can find them all in our extensive collection.
Not only do we stock the regular editions, but we also have a selection of rare, limited-edition figures for the serious collectors. We understand that a true fan's collection is never complete, so we constantly update our stock with the latest Funko POP releases.
Stylish and Practical: Loungefly Mini Backpacks
If you're looking for something both stylish and practical, you should check out our range of Loungefly mini backpacks. These compact and well-crafted backpacks allow you to carry your Star Wars love on your shoulders, literally! With designs inspired by characters and symbols from the Star Wars universe, these backpacks are an understated yet cool way to show off your fandom.
Whether you prefer the dark, menacing aesthetic of a Darth Vader backpack, the cute charm of a Baby Yoda design, or the classic style of a Rebel Alliance bag, you're sure to find a Loungefly mini backpack that suits your style at Haiku POP.
More Than Just Products: An All-Encompassing Star Wars Experience
Here at Haiku POP, we believe that being a fan is more than just buying merchandise. It's about being part of a community, living the excitement, and sharing the passion. This is why we aim to create a shopping experience that is immersive and enjoyable for all Star Wars fans. From the moment you step into our store, you'll be greeted by the familiar tunes of John Williams' iconic score, making you feel like you've just set foot in the Star Wars universe.
We understand that every Star Wars fan has a favorite era, whether it's the original trilogy, the prequels, or the sequels. Therefore, we ensure that our product range is comprehensive and covers merchandise from all timelines and series.
As the Star Wars franchise continues to expand and captivate new generations of fans, Haiku POP is committed to bringing you the best merchandise to celebrate your love for this epic space opera. May the Force be with you on your next shopping adventure at Haiku POP.