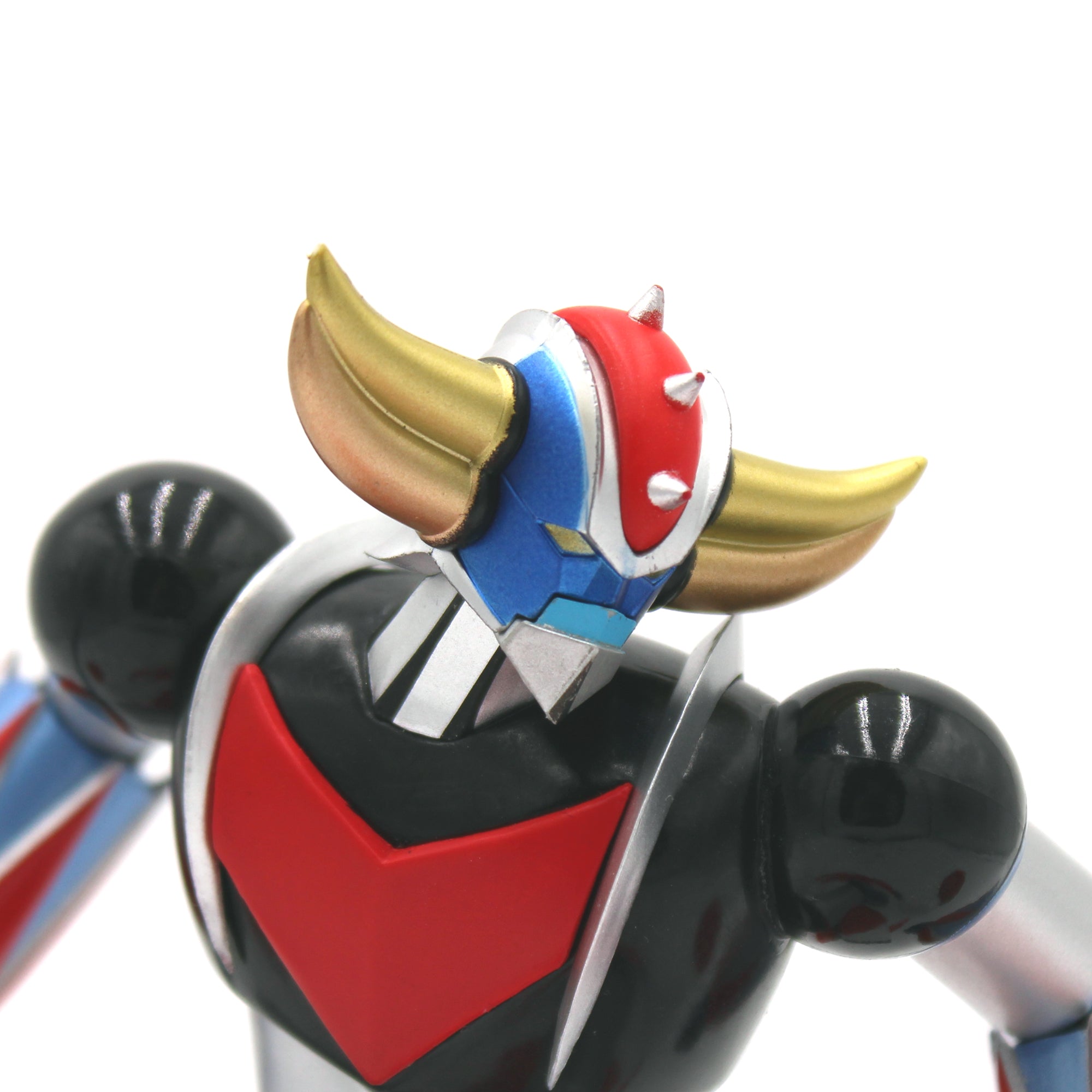 Grendizer: A Legacy of Go Nagai's Anime Mastery: In the vast universe of anime, few names resonate as profoundly as Go Nagai's "UFO Robot Grendizer." Known by various monikers such as Grandizer and Goldorak, this iconic series stands as a testament to the genius of its creator and the enduring appeal of mecha anime.
UFO Robo Grendizer: The Story
Originating from the imaginative mind of Go Nagai, Grendizer is the third entry in the illustrious Mazinger series, though it later carved its niche as a spinoff. Produced by the collaborative efforts of Toei Doga and Dynamic Planning, the series was brought to life under the direction of Tomoharu Katsumata and the penmanship of Shozo Uehara. From October 5, 1975, to February 27, 1977, audiences were captivated by its airing on Fuji TV.
The plot is a riveting tale of intergalactic conflict and heroism. The Vega homeworld's exploitation of the powerful radioactive ore, Vegatron, sets off a chain of events that sees the peaceful planet Fleed ravaged by the militaristic ambitions of King Vega. Amidst this chaos, Crown Prince Duke Fleed of Fleed steals the Grendizer, a robotic embodiment of the Fleedian God of War, to thwart the Vegans' invasion plans. His escape leads him to Earth, where he assumes the identity of Daisuke Umon and forms bonds with the inhabitants, setting the stage for epic battles against the invading Vegans.
Grendizer's legacy is not just confined to its original Japanese audience. Its influence reached the shores of the United States, first as part of the Shogun Warriors toy line by Mattel and later in Jim Terry's Force Five series. And for fans eagerly awaiting a modern take, a reboot is slated for a 2024 premiere.
The series' origins can be traced back to "Uchu Enban Daisenso," a 1975 animated short film by Go Nagai. While Grendizer borrowed elements and characters from this film, it introduced fresh concepts and characters, making it distinct and memorable. Despite its standalone nature in the Mazinger universe, Grendizer's impact is undeniable, with its themes, characters, and mecha designs influencing subsequent anime series.
UFO Robo Grendizer Grandizer Goldorak Product Merchandise
At Haiku Pop, we recognize the timeless allure of such classics. For enthusiasts of Go Nagai's masterpieces, our store proudly carries a curated selection of Grendizer merchandise. From intricately designed figures that capture the robot's majestic essence to other novelties that evoke nostalgia, Haiku Pop is your destination for celebrating the golden era of anime. Dive into our collection and relive the moments that defined a generation.