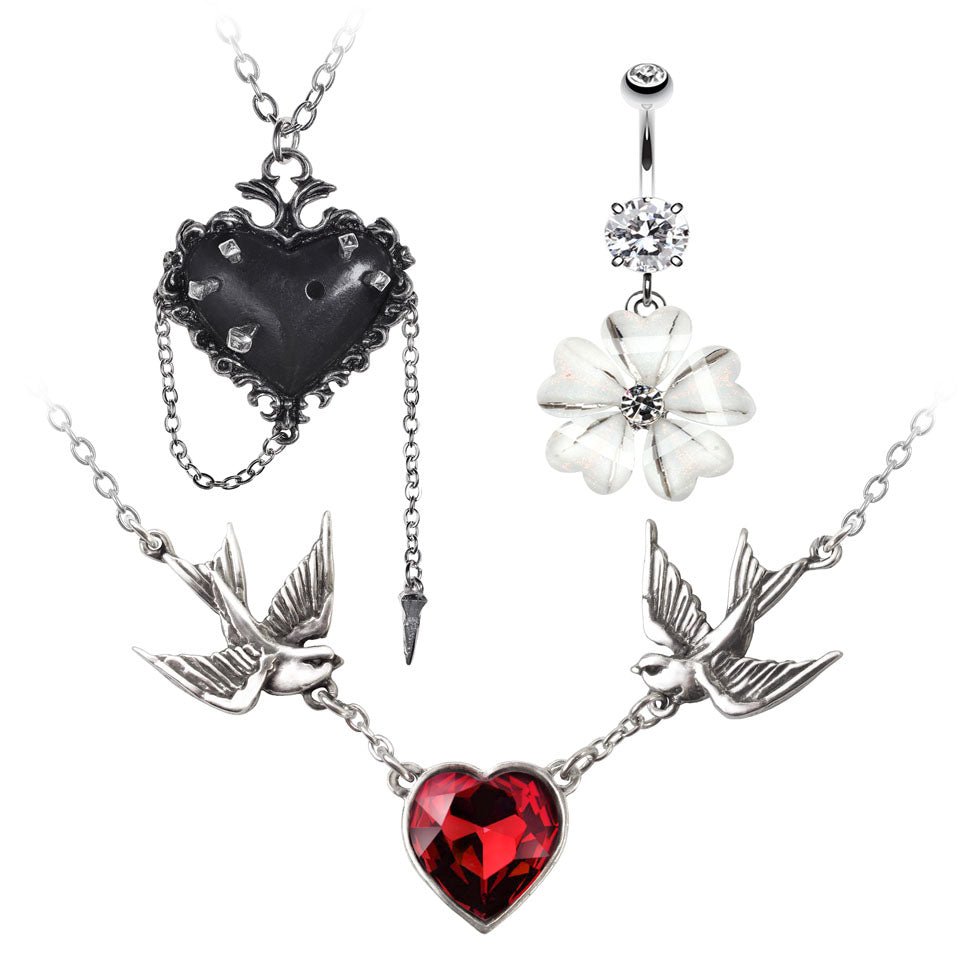 At the crossroads of global fashion aesthetics, Haiku POP serves as a unique platform where style elements from Japanese pop culture converge with the dark allure of Gothic fashion. Understanding that fashion is an intimate expression of one's personality, Haiku POP caters to a broad spectrum of tastes with a diverse range of products. The platform offers an array of standout pieces, from body jewelry to necklaces, each echoing the charm and individuality of various fashion genres.
A significant portion of our collection is dedicated to body jewelry, a crucial component of both Japanese pop and Gothic styles. We offer a selection of barbells, studs, and hoops for various piercings, with designs ranging from delicate cherry blossoms reflecting Japanese influences to Gothic-inspired motifs like crosses and skulls. Our range of rings is equally varied, featuring cute, pop motifs for fans of kawaii culture, and dark, mysterious elements for those drawn to the Gothic aesthetic.
In our necklaces section, you'll find statement pieces embodying both the whimsical charm of Japanese pop and the profound intensity of Gothic fashion. Charm necklaces with adorable pendants appeal to the kawaii enthusiast, while those inclined towards Gothic aesthetics can choose from an array of striking chokers and pendant necklaces featuring symbolic elements. Haiku POP firmly believes that every accessory is an opportunity for self-expression. We strive to cater to all fashion sensibilities, ensuring that every customer finds pieces that resonate with their unique style.