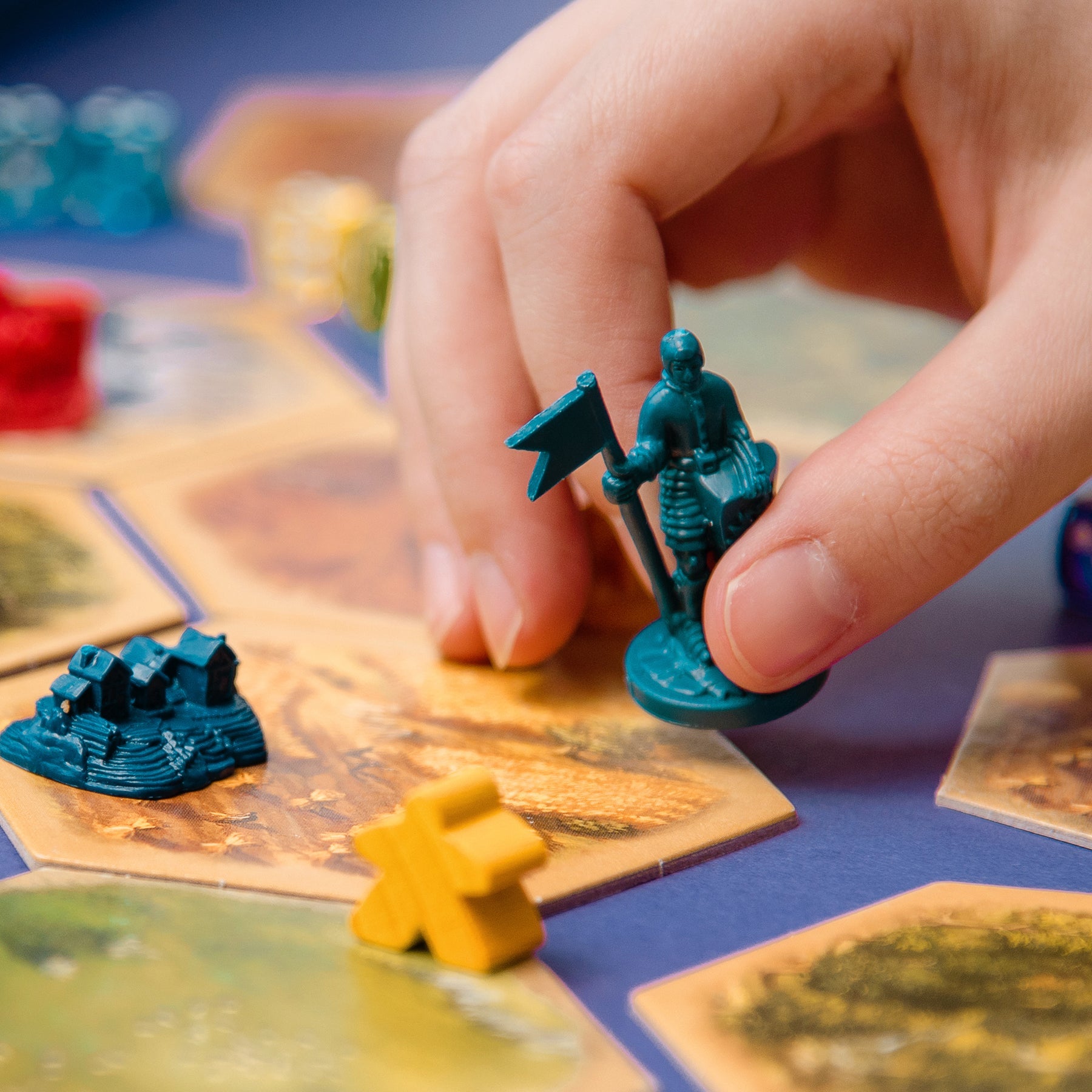 Immerse yourself in the rich tapestry of board games that Haiku Pop has to offer. Catering to a diverse audience, our store boasts a meticulously curated collection of board games that span various genres, complexities, and age groups. Whether you're searching for a simple game for a family night, a strategy game to challenge your wits, or an epic adventure to be played over multiple sessions, Haiku Pop is the place where all your board gaming dreams come true.
For the youngsters, we understand the importance of not only entertainment but also learning and development. Our selection of children's board games is designed to foster creativity, critical thinking, teamwork, and social skills. From timeless classics like Candy Land and Chutes and Ladders to innovative new games that inspire young minds, Haiku Pop ensures that children of all ages will be captivated and engaged.
As for the teenagers and adults, we know that tastes and interests can range from casual party games to intricate strategy. With a treasure trove of options such as Settlers of Catan, Risk, Codenames, and Ticket to Ride, our shelves are lined with games that guarantee hours of entertainment. For the more avid gamers looking for an intellectual challenge, we also offer complex strategy games like Twilight Imperium and Terraforming Mars.
Not forgetting the elderly, we are well stocked with classics that never go out of style. Games such as Scrabble, Chess, and Rummikub, which not only provide amusement but also keep the mind active and engaged.
Furthermore, Haiku Pop takes pride in showcasing unique and indie board games. If you're looking to dive into something fresh and unconventional, our selection is teeming with hidden gems from lesser-known creators and publishers. These games, often rich in storytelling and innovative mechanics, offer a different flavor compared to mainstream board games.
Let's recap the wonders that await you at Haiku Pop:
Educational and Fun Games for children that stimulate learning and creativity.
Engrossing Strategy and Casual Games for teenagers and adults, suitable for game nights with friends or family.
Classic Board Games for the elderly, fostering social interaction and mental agility.
Eclectic and Indie Options for those looking to explore offbeat and inventive games.
In addition to games, Haiku Pop also provides an assortment of accessories and expansions to enhance your gaming experience. Our welcoming and knowledgeable staff is always on hand to help you find the perfect game or offer suggestions tailored to your tastes and preferences. Step into Haiku Pop and embark on countless adventures and stories through the mesmerizing world of board games.