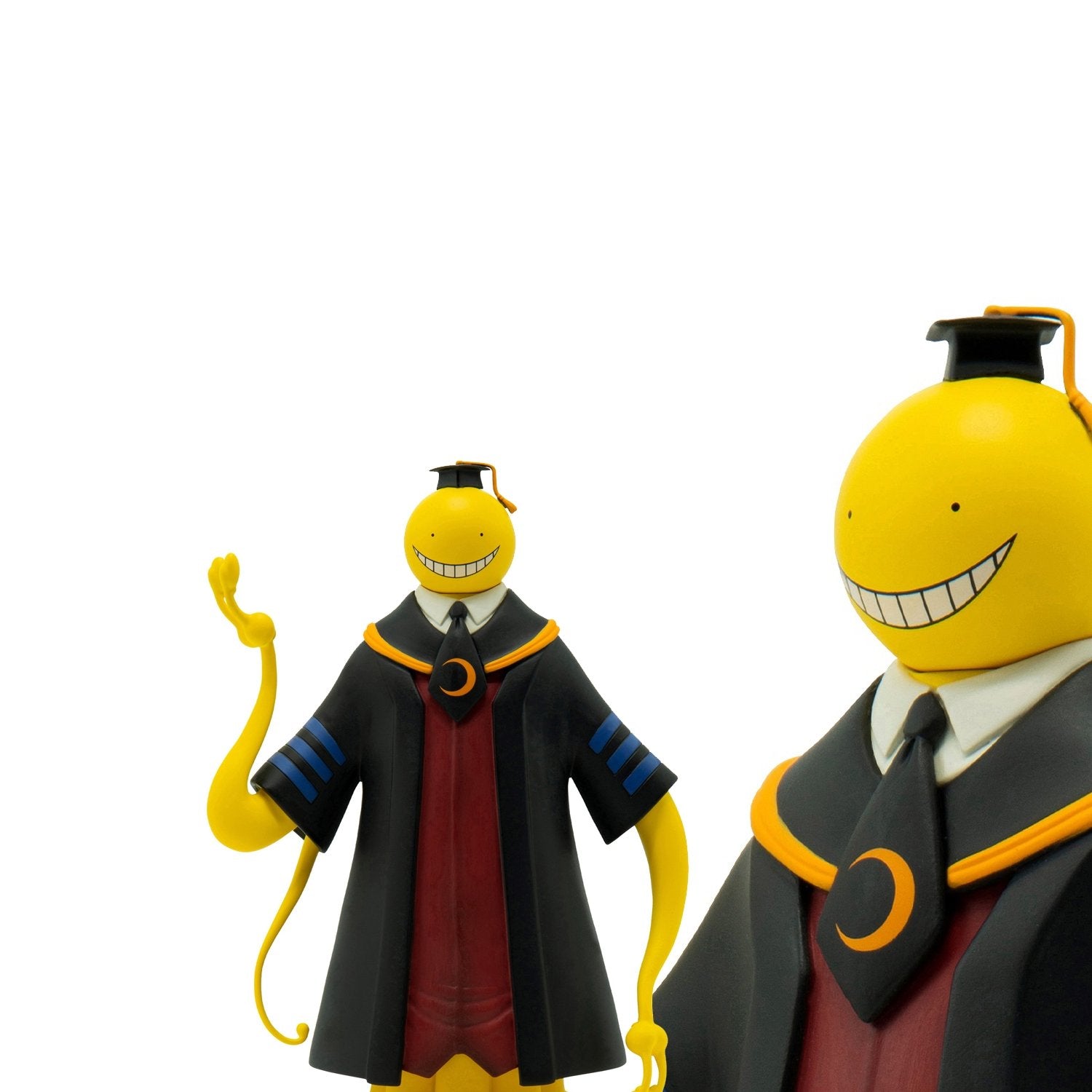 Step into the quirky world of Assassination Classroom with Haiku POP's dedicated collection of Koro Sensei merchandise. Inspired by the beloved Japanese science fiction comedy manga series penned by Yusei Matsui, our selection is a true celebration of this unique storyline. Dive into the daily life of a powerful, octopus-like homeroom teacher and his class 3-E students who are set on a mission to save the Earth from destruction - by assassinating their own teacher!
From the misfit students to their strangely lovable alien teacher, our Assassination Classroom merchandise brings to life the captivating characters of this hit series. Our highlight products are high-detail anime collectible figures that perfectly capture the essence of the characters. Each figure is meticulously crafted, showcasing a commitment to authenticity and an eye for detail that true fans will appreciate.
Whether you're new to the world of Assassination Classroom or a long-time follower, you'll find something to love in our Koro Sensei collection. Relive the tension, comedy, and camaraderie of class 3-E with our selection of Assassination Classroom merchandise. Each item in our collection is a testament to the series' incredible popularity and cultural impact.
Explore Haiku POP's Assassination Classroom collection today and bring home a piece of this extraordinary universe. Be it for your personal collection or as a gift to an Assassination Classroom fan, our Koro Sensei merchandise is a perfect choice. Join us on a mission to celebrate the brilliance of this unusual yet highly engaging manga series.