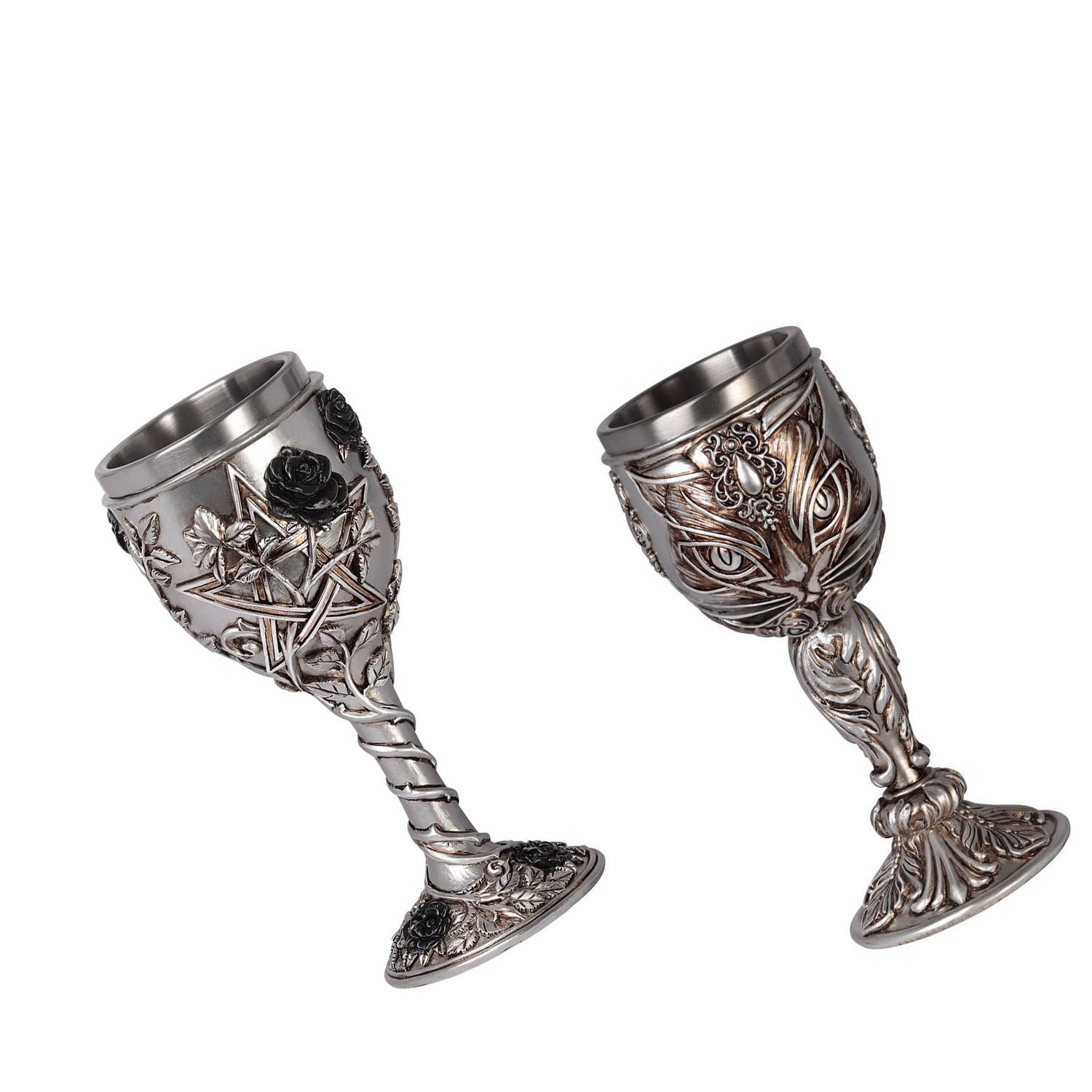 Goblets, Chalices, and Fine Stemware: A Toast to Eclectic Elegance at Haiku POP. Raise your glasses, enthusiasts, and connoisseurs of unique drinking vessels! Haiku POP, your cherished destination for all things eclectic, is thrilled to introduce a captivating collection of goblets, chalices, wine glasses, and stemware. Each piece, meticulously curated, embodies art, tradition, and contemporary design. Let's delve into the diverse styles we proudly offer:
Gothic Elegance Goblets & Chalise:
Dark, mysterious, and oozing with old-world charm, our gothic range promises to be a conversation starter. Characterized by intricate motifs, dark hues, and a touch of macabre, these pieces are perfect for themed parties, gothic weddings, or just to add a touch of darkness to your evening.
Japanese Drinkware Stemware Minimalism:
The beauty of Japanese design lies in its simplicity and attention to detail. Our Japanese stemware collection encapsulates this philosophy. With delicate patterns reminiscent of cherry blossoms and calm waves, paired with age-old techniques, each glass is a serene journey to the Land of the Rising Sun.
Novelty Niche Wine Glasses:
Our novelty collection is a delightful treasure trove for those who love a dash of quirk in their life. From glasses that will make you smile to ones that will tickle your fantasy, this is where fun meets functionality.
Replica Regalia Drinkware:
Revisit history with our exquisite range of replicas. Inspired by renowned goblets and chalices from various eras and cultures, owning one is like having a piece of history on your shelf.
Why Choose Haiku POP's Collection?
Diverse Designs: Our eclectic range ensures that there's something for every taste, whether you're looking for something timeless or a tad offbeat.
Quality Craftsmanship: Each piece is perfectly crafted, ensuring longevity and enhancing your drinking experience.

Gift Ready: With the festive season approaching, our collection makes for memorable gifts. From birthdays to weddings, or even as corporate gifts, elevate any occasion with Haiku POP.

Functional & Decorative: While our collection will surely be the showstopper at your parties, they're also perfect for those quiet evenings at home when you just want to sip and relax in style.

Whether you want to expand your collection, gift a loved one, or simply elevate your daily rituals, Haiku POP's goblets, chalices, and stemware range promises to cater to your every whim. So why wait? Let's toast to style, elegance, and the many stories our glasses tell. Cheers to shopping with Haiku POP!