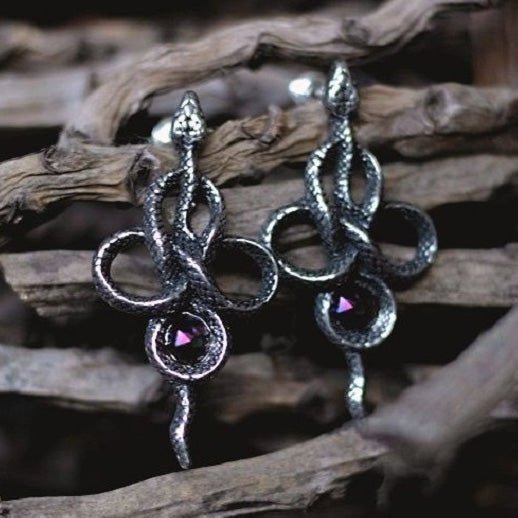 Elevate Your Ear Game with Trendy Earrings & Ear Wraps. Earrings, with their origins tracing back to ancient civilizations, have always been more than just adornments. They are a reflection of culture, personal style, and an ever-evolving fashion statement. Over the centuries, the simple earring has metamorphosed into countless designs, materials, and styles. Today, in the world of modern jewelry, the realm of earrings and ear wraps presents a delightful medley of classic and contemporary.
A Glimpse of Earring Elegance: The Timeless Allure of Earrings
At its core, the earring, in its many forms, remains an emblem of grace. From the subtle stud to the daring dangle, every piece tells a story. Some narrate tales of traditions passed down through generations, while others echo the heartbeat of current fashion trends.
Edgy and Enchanting: The Magic of Ear Wraps
Branching out from traditional earring styles, ear wraps offer a fresh and avant-garde twist. Clinging to the curvature of the ear, they add an element of intrigue, transforming the entire aesthetic of one's ear game.
Haiku POP's Curated Earring & Ear Wrap Collection
Understanding the pulse of contemporary fashion while respecting timeless elegance, we've curated a selection of earrings and ear wraps that resonate with today's discerning individual. Our collection celebrates the fun, the trendy, the cool, and the uniquely fashionable.
Every piece we feature is chosen with our customers in mind, ensuring that there's something for every taste, occasion, and fashion statement. Whether you're looking for a subtle piece to complement your daily ensemble or a bold statement piece for a special occasion, our assortment promises not to disappoint.
Elevate Your Fashionable Ear Style Statement
In the age of personal expression, your jewelry should be as unique and dynamic as you are. Dive into Haiku POP's exquisite collection of earrings and ear wraps. Let your ears be the canvas for fun, exciting designs that celebrate both the past and the present in the world of jewelry.
Embrace the beauty, the trend, and the craftsmanship. Welcome to the Haiku POP earring experience. Your ears deserve it.