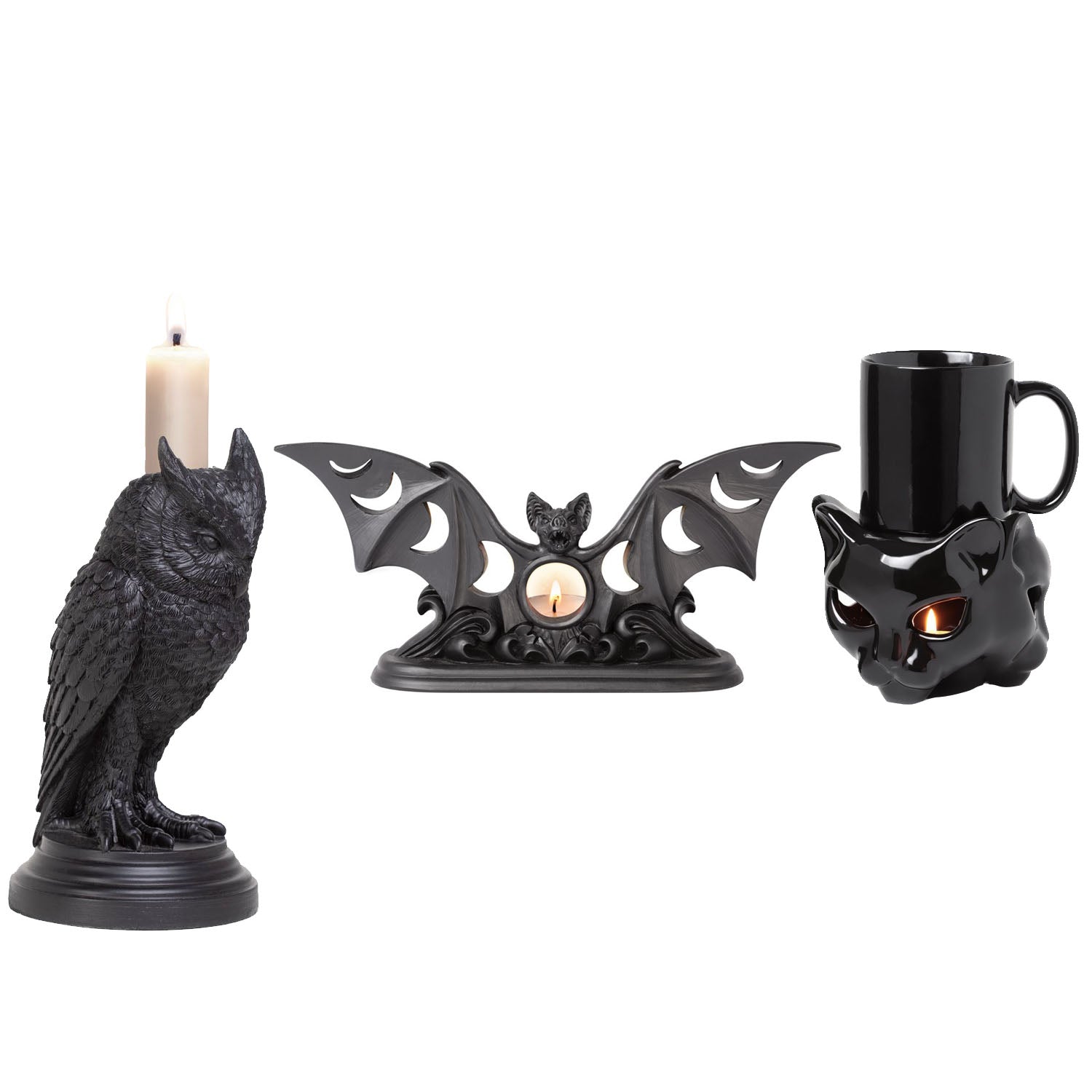 Haiku POP Candle Tea Light Holders: Illuminating Artistry in Every Flame. Lighting a candle transcends the mere act of illumination; it's a dance of shadows, an intimate ambiance creator, and a silent storyteller. Understanding this magical allure, Haiku POP introduces its mesmerizing range of Candle Tea Light Holders – the Flame Carriers. Each one is more than just a holder; it's a beacon of style and a manifestation of art.
Crafted with passion and precision, our Flame Carriers promise an unmatched union of functionality and aesthetic charm. Constructed from the highest quality materials, they're designed to be enduring companions to your moments of reflection, celebration, and serenity.
Dive into Our Cool Candle Holder and Tea Light Diverse Designs:
Gothic Grandeur: Unleash an aura of mystique and old-world charm with our Gothic-themed holders. They're perfect for those who appreciate the darker, romantic nuances of design.
Japanese Novelty: Inspired by the minimalistic beauty and intricate patterns of Japan, these holders are sure to infuse tranquility and an Eastern touch to any space.
Eclectic Treasures: For the connoisseurs of unique and unconventional design, our eclectic range is a treasure trove of delightful finds, each narrating its own story.
Why Haiku POP's Candle and Tea Light Flame Carriers Stand Out:
Top-Notch Quality: Every holder is crafted from the finest materials, promising longevity and resilience.
Versatile Designs: From cozy corners to grand dinner tables, our designs fit seamlessly into various settings.

Perfect Gifts: Looking for a thoughtful present? These tea light holders are both functional and fashionable.

Safe & Sturdy: Ensuring safety, every design prioritizes stability to keep your flames dancing securely.

Impeccable Craftsmanship: Meticulous detailing ensures each holder is a masterpiece in its own right.

In essence, every Flame Carrier from Haiku POP is an invitation to experience the world in a new light. So, whether you're setting a mood, honoring a tradition, or merely unwinding, do it in style with Haiku POP's Candle Tea Light Holders.