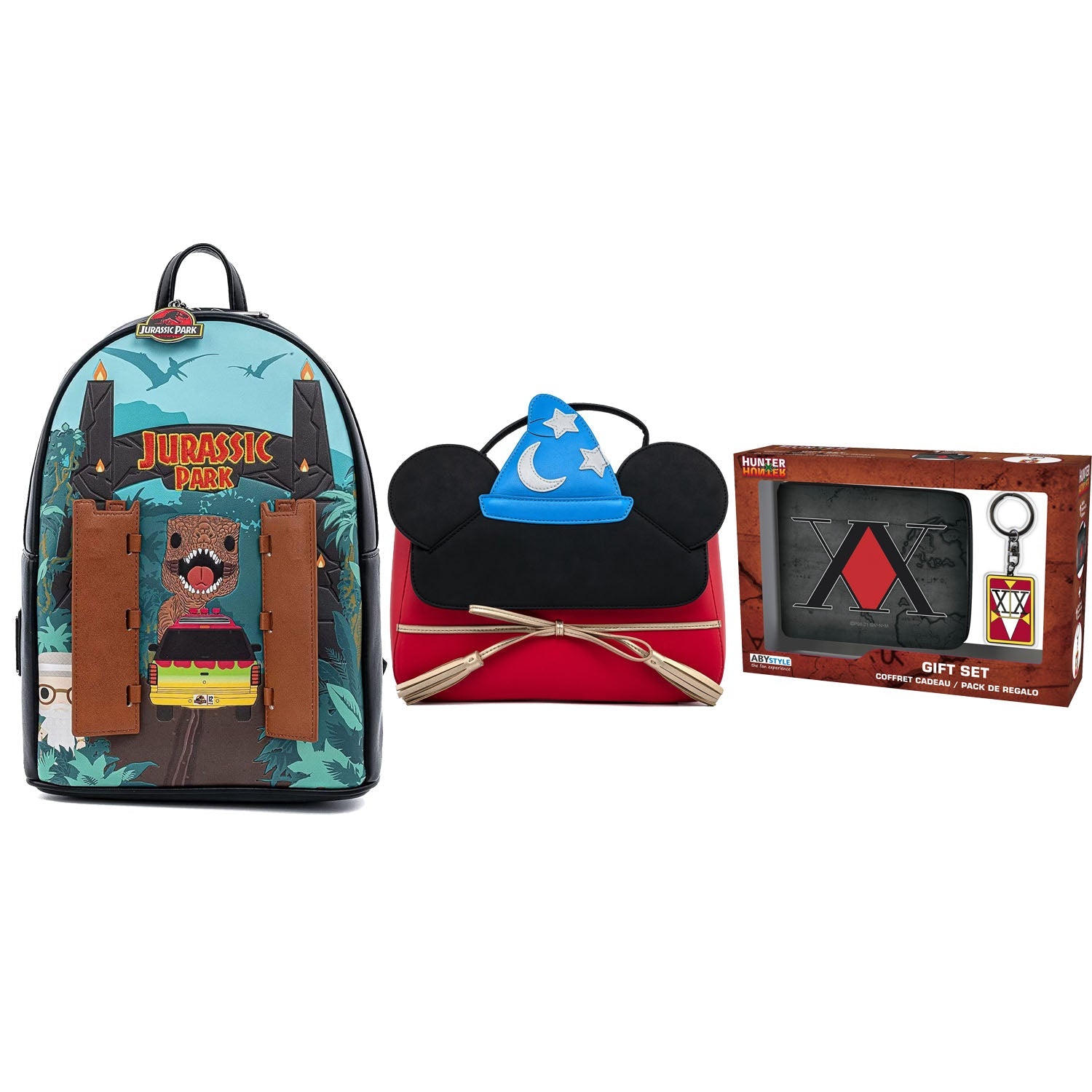 Welcome to Haiku POP, your one-stop shop for an eclectic range of Backpacks, Purses, & Wallets. Our collection showcases a variety of designs that celebrate the diverse world of Anime, Manga, and POP Culture. Each item is a testament to the vibrant stories and characters that have captured the imagination of millions worldwide. We carry an impressive range of brands, including the sought-after Bioworld and Loungefly.
Get ready to sport your fandom on the go with our Anime and Manga-themed backpacks, the perfect blend of function and fashion. Each piece is crafted with care, ensuring quality that can withstand the adventures of daily life. Carry your belongings in style with our unique purses, featuring designs from popular Anime and Manga series that are bound to turn heads wherever you go. Secure your valuables with our wallets, designed not just for utility but also to serve as a stylish accessory that represents your favorite POP Culture, Horror, and more fandom styles.
At Haiku POP, we believe in expressing individuality with style. Our backpacks, purses, and wallets offer a unique way to showcase your passions and interests. Embrace your love for Anime, Manga, and POP Culture with our exceptional collection of products.
Don't wait! Dive into the world of Haiku POP and find a piece that resonates with your fandom. Get your hands on our unique and stylish Backpacks, Purses, & Wallets, and let your style speak volumes about your love for POP Culture, Horror, Anime, Manga, and more.
Keywords: Backpacks, Purses, Wallets, Anime, Manga, POP Culture, Horror, Bioworld, Loungefly, Haiku POP.