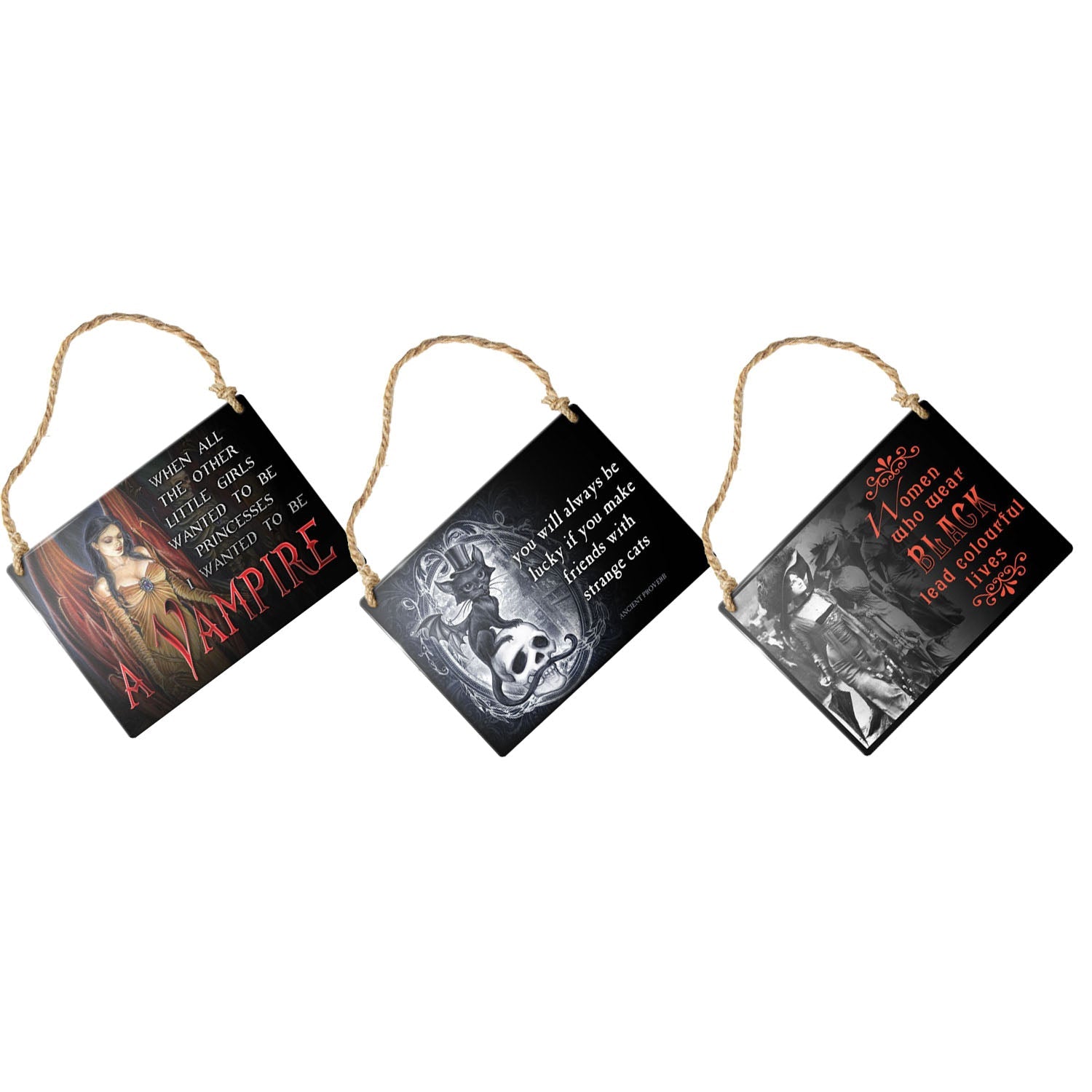 Welcome to Haiku POP, your ultimate destination for mesmerizing metal signs that transcend the ordinary! Immerse yourself in a captivating realm of enigmatic allure and profound wisdom with our curated collection of Alchemy England Metal Signs. Each piece is a masterpiece, born from the philosophical musings of the Alchemist and the visionary artists of Alchemy Studios.
Discover a diverse range of enchanting metal signs that embrace the dark, the whimsical, and the mystical. From the Women Who Wear Black Mini Metal Sign, exuding an enigmatic charm, to the Omg! It's An Angel! Mini Metal Sign, celebrating the ethereal wonder, our collection captures the essence of profound contemplation and captivating imagery.
Elevate your space with the Strangeness Is A Necessary Ingredient Mini Metal Sign, sparking intrigue with its thought-provoking message, or adorn your domain with the I'm Already Disturbed Mini Metal Sign, radiating an aura of mysterious charm. And don't miss the When All The Other Little Girls Mini Metal Sign, a delightful blend of fun and darkness, embracing your uniquely eccentric passions.
Haiku POP beckons you to explore the enigmatic world of Alchemy England Metal Signs. Let these mini masterpieces ignite fascination and conversations wherever they hang. Unravel the mysteries, celebrate the allure of the unknown, and infuse your surroundings with captivating wisdom. Experience the magic of our online store, where profound artistry meets the extraordinary – Haiku POP, where metal signs come to life.