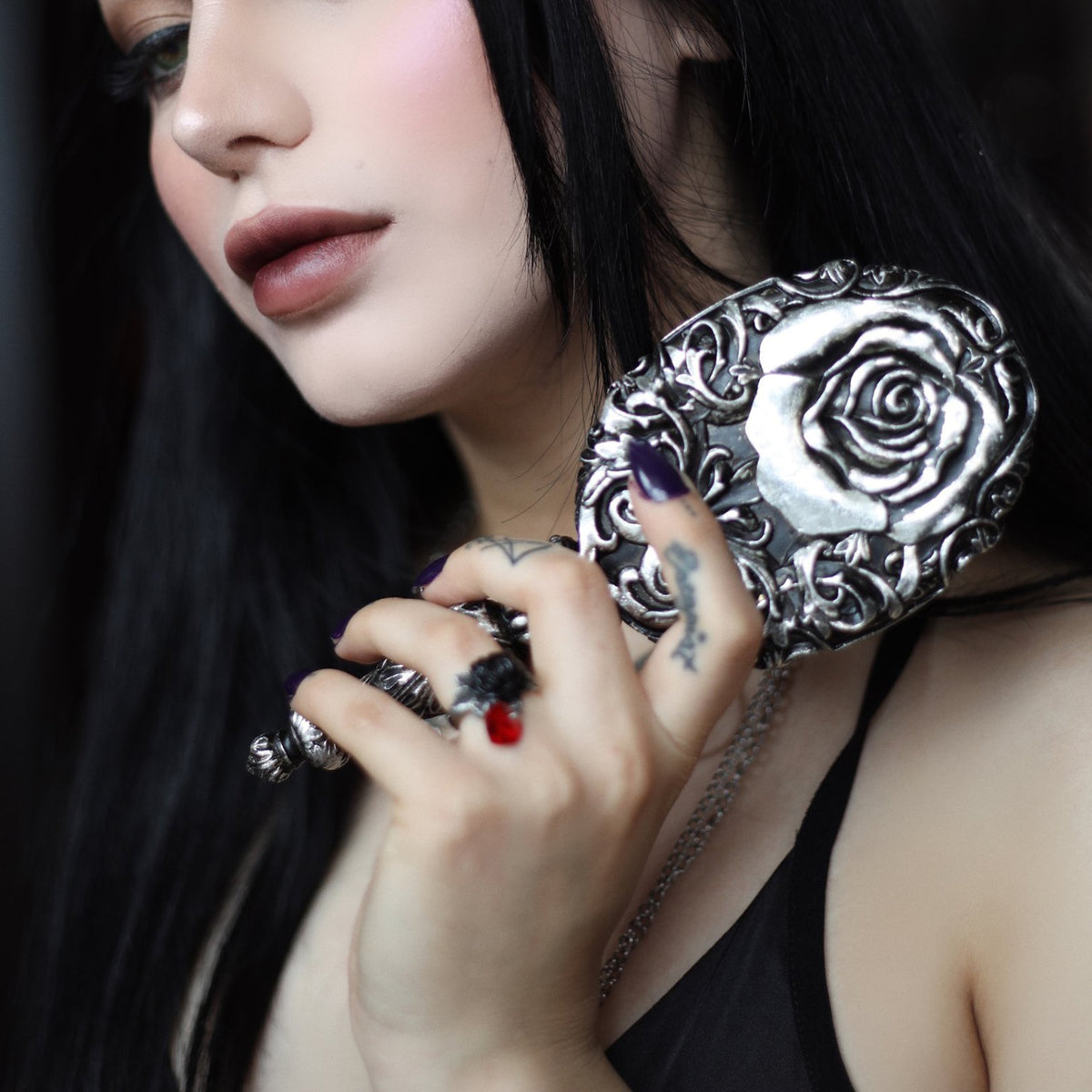 Compact mirrors and personal hand mirrors are indispensable accessories that marry function with style. A staple in every purse or travel bag, they offer a convenient way for quick check-ups on your makeup or hair, ensuring you're always at your best. Not just a tool for vanity, these mirrors are also a reflection of personal style and taste. From classic to contemporary, from minimalist to extravagant, the design possibilities are virtually endless.
Haiku POP takes pride in offering a wide variety of these indispensable accessories. We understand that our customers are individuals with distinct styles, needs, and preferences. As such, we've curated a collection that celebrates diversity and individuality. Whether you're looking for a sleek, modern design or a mirror adorned with whimsical details, you'll find the perfect match in our collection.
Specifically, for fans of the darkly beautiful and the mysterious, our range of gothic style mirrors is a real treat. These pieces carry the aesthetic sensibilities of gothic art, featuring intricate designs, deep colors, and motifs that echo the sublime beauty found within the gothic culture. These mirrors are not just accessories but pieces of art that bring a touch of the ethereal to everyday life.
Explore the captivating world of gothic compact mirrors at Haiku POP. Our mirrors do more than just reflect your image; they reflect your individuality, your passions, and your unique sense of style. Immerse yourself in our diverse collection, and find the mirror that speaks to you. Whether you're updating your own collection or looking for the perfect gift for a fellow gothic enthusiast, our mirrors offer a blend of quality, style, and personal expression that is hard to find elsewhere.