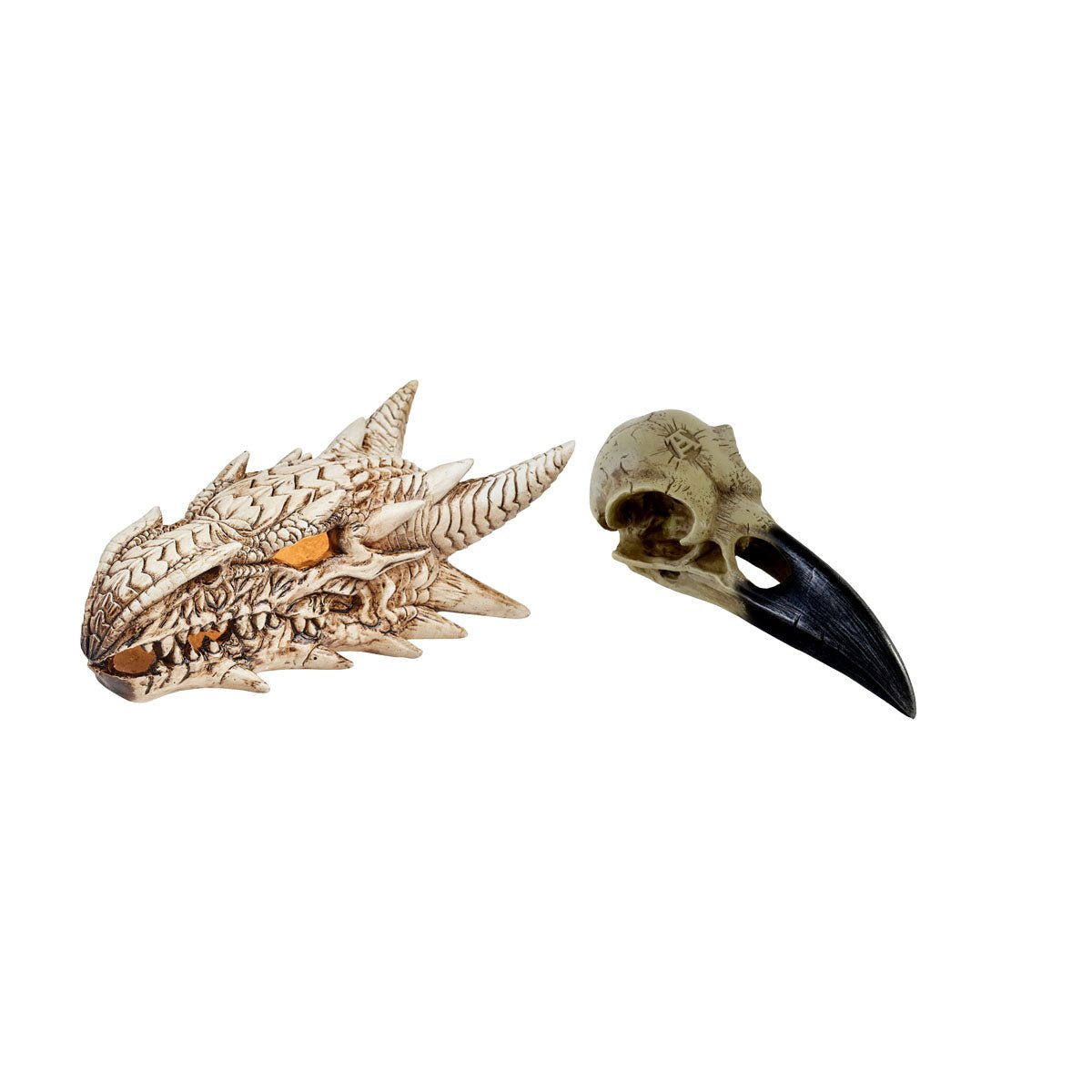 Immerse yourself in the captivating allure of Haiku POP's Gothic Miniature Decor collection. Crafted with meticulous attention to detail, these unique pieces are a treat for lovers of the extraordinary. From the mesmerizing mystique of ceramic dark unicorns to the macabre charm of crow skeleton heads and skulls, each miniature model in our collection exudes a dark beauty that's impossible to ignore.
The lifelike detail in our pieces sets them apart. Every curve, contour, and color is designed to capture the essence of the subjects, from the ethereal grace of a unicorn to the eerie silence of a skeleton head. Each miniature is a masterpiece in its own right, bringing the gothic aesthetic to life in an enchantingly compact form.
These miniatures are versatile additions to any space. Display them on your mantle to create an atmosphere of gothic elegance, or place them inside a glass case to protect their intricate detail. They also make perfect paper holders on a matching table, adding a hint of mystique to the everyday.
At Haiku POP, we believe in curating pieces that reflect your unique style. Our exquisite collection of gothic miniature decor is a testament to this belief. These pieces are not just decor, they are conversation starters, inviting guests to appreciate their dark beauty and intricate craftsmanship. Whether you're an aficionado of gothic art or simply looking for unique decor pieces, our gothic miniatures are sure to captivate your heart.
Intricate Detail: Each miniature model is carefully crafted, featuring high definition details that bring the pieces to life.

Unique Gothic Designs: Our collection includes a variety of designs, from dark unicorns to crow skeleton heads and skulls, capturing the essence of gothic art.

Versatile Display Options: Perfect for placing on a mantle, inside a glass case, or as paper holders on a matching table.

High-Quality Materials: Made from durable materials that ensure the longevity of the miniatures, even with regular use.

Exclusive Collection: Haiku POP offers an exclusive collection of gothic miniature decor, making it a unique shopping destination for decor enthusiasts.