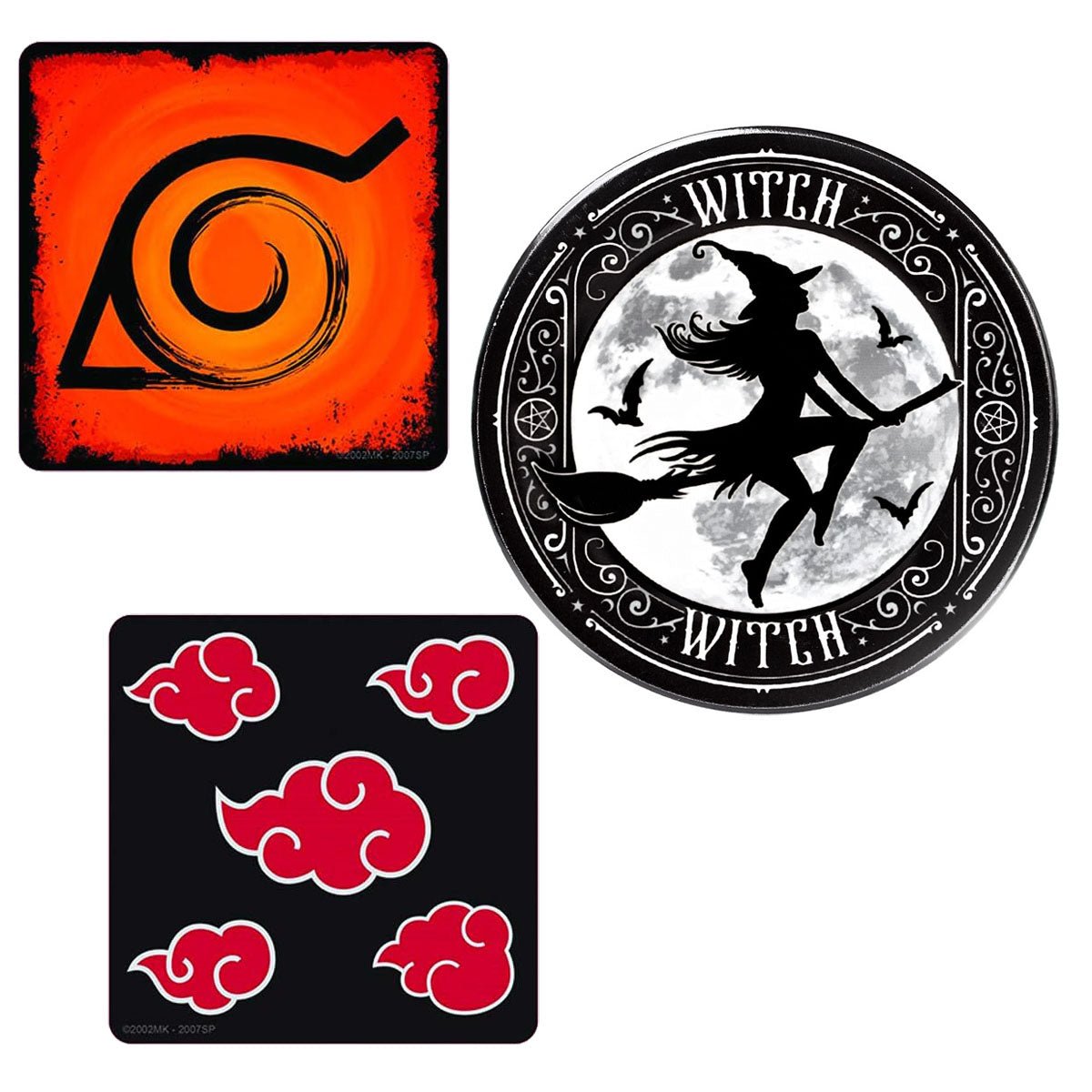 Step into the enchanting realm of Haiku POP, your ultimate destination for fun witchy drink coasters. Our collection, brimming with unique gothic and cat-themed designs, is perfect for your hot or cold drinkware. Whether you're enjoying a warm cup of tea or a refreshing iced coffee, our coasters add a whimsical touch to your tabletop. We've combined practicality with style, ensuring your surfaces stay clean while flaunting some extraordinary aesthetics. Crafted from high-quality ceramic, these coasters are more than just drink holders—they're conversation starters.
At Haiku POP, we don't just curate products—we celebrate diversity and fandom. Our range of coasters extends from subtle anime inspirations to bold gothic styles, appealing to every taste and style preference. So why settle for the ordinary when you can invite magic to your bar or coffee table? Delve into our catalog, and you'll find that our coasters are not just functional—they're statement pieces that invite intrigue and admiration from every corner.
Don't miss out on our exciting offers and discounts available on an array of products from popular brands. We've partnered with Amazon to ensure a seamless shopping experience for our customers. Opt for our sturdy tabletop companions today, and elevate your drinkware experience to a whole new level. Remember, at Haiku POP, we believe that every sip you take should be an experience in itself. So, why wait? Shop now and bring home the charm of our witchy, fun, and exciting drink coasters!