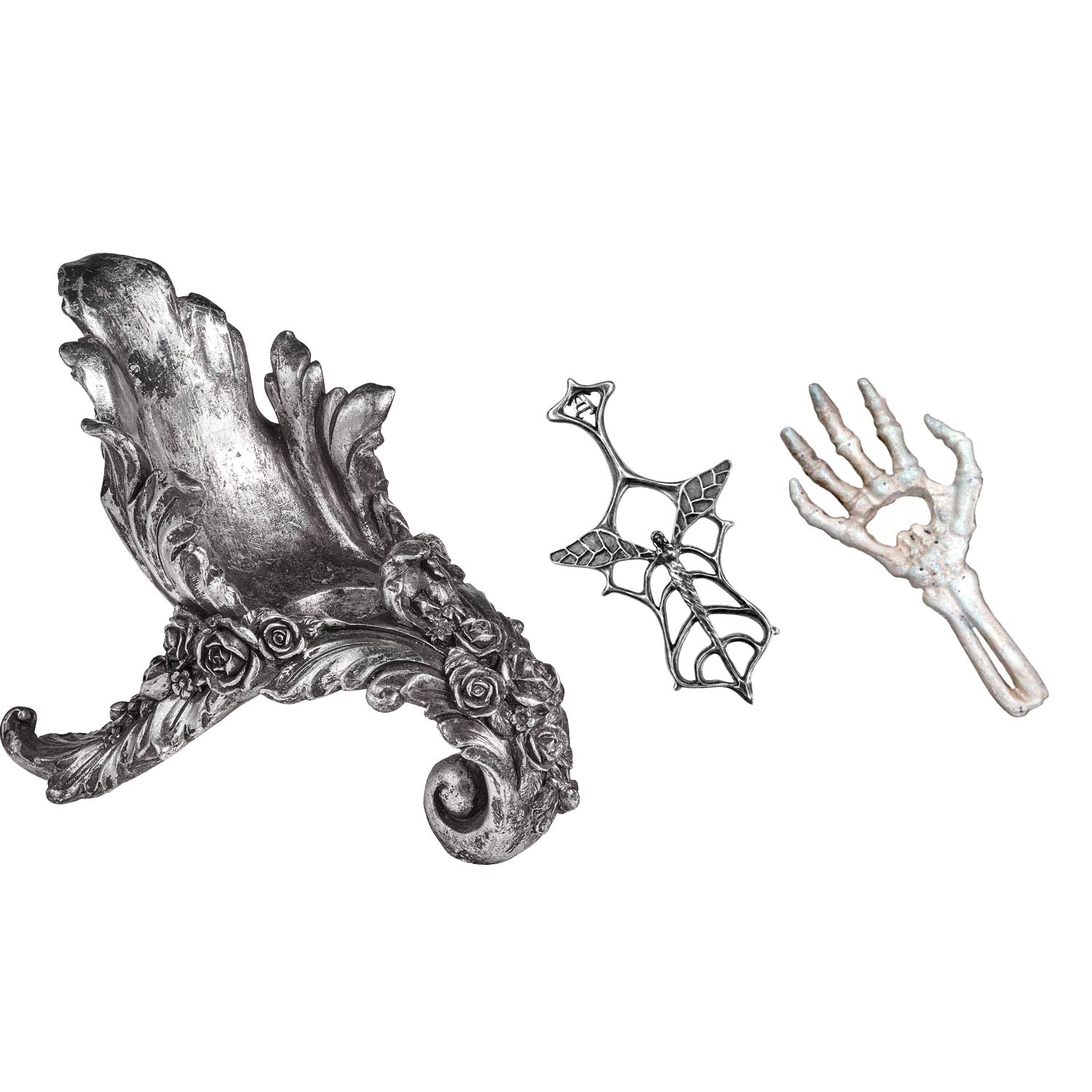 Welcome to Haiku Pop, the premier online destination for all of your drinkware accessories needs. Whether you're looking for an artistic touch to your home bar or simply need functional, quality tools for your beverages, our extensive range has you covered. 
Our collection of drinkware accessories includes everything from the essential to the extravagant. We offer practical items like coasters and bottle openers that are not only functional but also designed to impress. Looking for something more unique? You'll love our handcrafted wine holders, intricately designed wine cork screws, and stylish trivets. Each item in our store is carefully selected for its blend of utility and aesthetics, making them perfect additions to your drinkware collection.
For those who appreciate unique aesthetics, Haiku Pop is your haven. Our specialty lies in blending styles from across the globe. With influences ranging from the elegant simplicity of Japanese design to the bold, intricate elements of gothic aesthetics, there's something to suit every taste. And for the art connoisseurs, our anime-themed drinkware accessories are a must-see. These pieces bring an element of whimsy and fantasy into everyday life, reflecting the vibrant world of anime in a subtle yet exciting way.
But that's not all. At Haiku Pop, we go beyond simply selling products. We also create a platform for artisans and designers to showcase their creative work. By shopping with us, you're supporting the art community and keeping the creative spirit alive. This diversity and commitment to quality are what make us more than just another online store.
Let's take a closer look at what we have in store for you.
Coasters: Add a touch of class to any setting with our coasters. Available in a variety of materials such as glass, wood, and stone, they come in a range of styles from traditional Japanese motifs to bold gothic patterns. And for the anime lovers, you'll find coasters that pay tribute to your favorite characters.
Bottle Openers: Functional and stylish, our bottle openers are no ordinary kitchen tools. Handcrafted and available in various designs, they bring a touch of fun and sophistication to any event. Choose from designs inspired by anime, gothic motifs, or classic Japanese aesthetics.
Wine Holders: Our collection of wine holders offers the perfect blend of style and practicality. Designed to keep your bottles safe and secure while showcasing them in the most stylish way possible, these are perfect for any wine enthusiast. From traditional Japanese designs to intricate gothic pieces, these holders are works of art in their own right.
Wine Cork Screws: Uncorking a bottle of wine is more than just a step towards enjoying your drink; it's a ceremony. Our wine cork screws are designed to add a touch of elegance to this moment. Featuring designs from the whimsical world of anime, the classic Japanese style, or the ornate gothic era, our collection is sure to delight.
Trivets: Keep your surfaces protected in style with our range of trivets. Whether you're serving hot pots of tea or a simmering dish straight from the oven, these trivets promise durability and design. Choose from a wide variety of styles including anime themes, Japanese designs, or gothic influences.
When you shop at Haiku Pop, you're not just buying drinkware accessories. You're bringing home pieces of art, each with its own story and character. So why wait? Start exploring our store today and make every drink an occasion to remember.
Remember, every item you purchase from Haiku Pop contributes to our mission of celebrating creativity and diversity in design. So when you shop with us, you're not just adding to your collection, you're also supporting a vibrant community of artists and creators.
At Haiku Pop, we believe that every sip should be an experience and every drinkware accessory a testament to your personal style. From coasters to trivets, bottle openers to wine holders, we've got you covered. Explore our exciting collection today and elevate your drinkware experience!