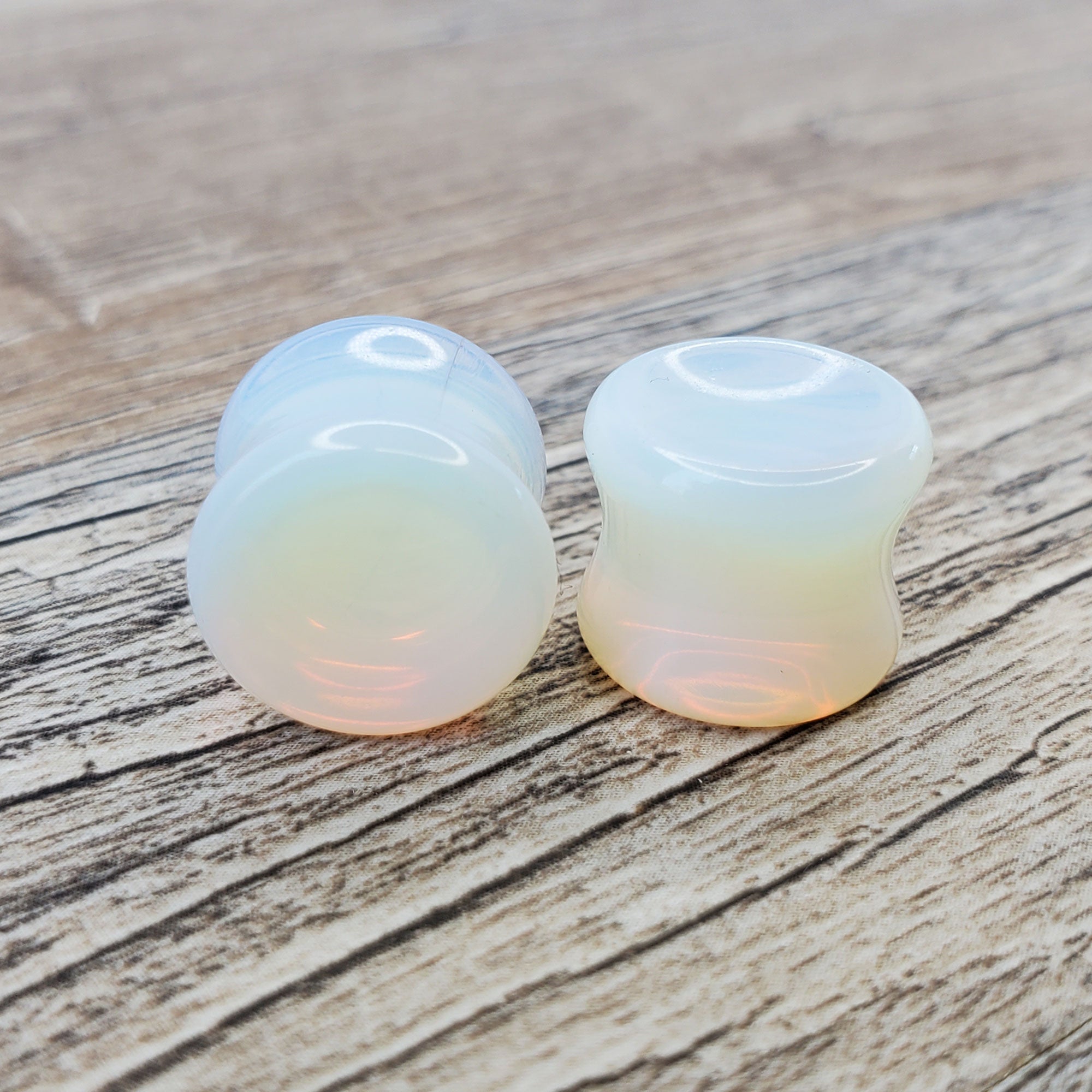 Elevate Your Ear Game: Dive into the World of Ear Gauge Plugs Jewelry. There's something intrinsically captivating about ear gauge plugs. Beyond being a mere accessory, they are a statement, an expression of individuality, and a testament to one's journey through body modification. For those with an inclination for the exotic and distinctive, ear gauge plugs offer a unique blend of tradition and contemporary fashion.
At Haiku POP, our collection goes beyond the conventional. We have curated an expansive array of ear jewelry that caters to every aesthetic and preference. Whether you are a seasoned enthusiast or someone taking their first steps into the realm of ear stretching, there's something for everyone in our treasure trove.


Ear Plug Materials Matters
Our ear gauge plugs are crafted from a diverse range of materials, each offering its own allure:

Acrylic Ear Plugs: Lightweight and versatile, acrylic plugs come in a myriad of colors and designs, making them perfect for those who love to switch things up regularly.
Surgical Steel Ear Plugs: Celebrated for its hypoallergenic properties, our surgical steel plugs are not only stylish but also comfortable for extended wear.
Silicone Ear Plugs: Soft, flexible, and supremely comfortable, silicone plugs are ideal for everyday wear and even for sleeping.
Stone Ear Plugs: Exuding an air of timelessness, stone plugs are perfect for those who appreciate natural beauty and elegance.
Wood Ear Plugs: Imbued with the warmth and charm of nature, our wooden plugs are not only visually appealing but also allow your stretched ears to breathe.
Discover Your Style

From minimalist to extravagant, tribal to modern, our collection of ear gauge plugs offers a style for every statement you wish to make.

Embarking on an ear stretching journey? Or simply seeking to refresh your collection? Dive deep into our vast array of styles and fashions. Let your ears be the canvas and our jewelry the art. Explore, experiment, and express yourself like never before. Your next favorite piece awaits at Haiku POP.