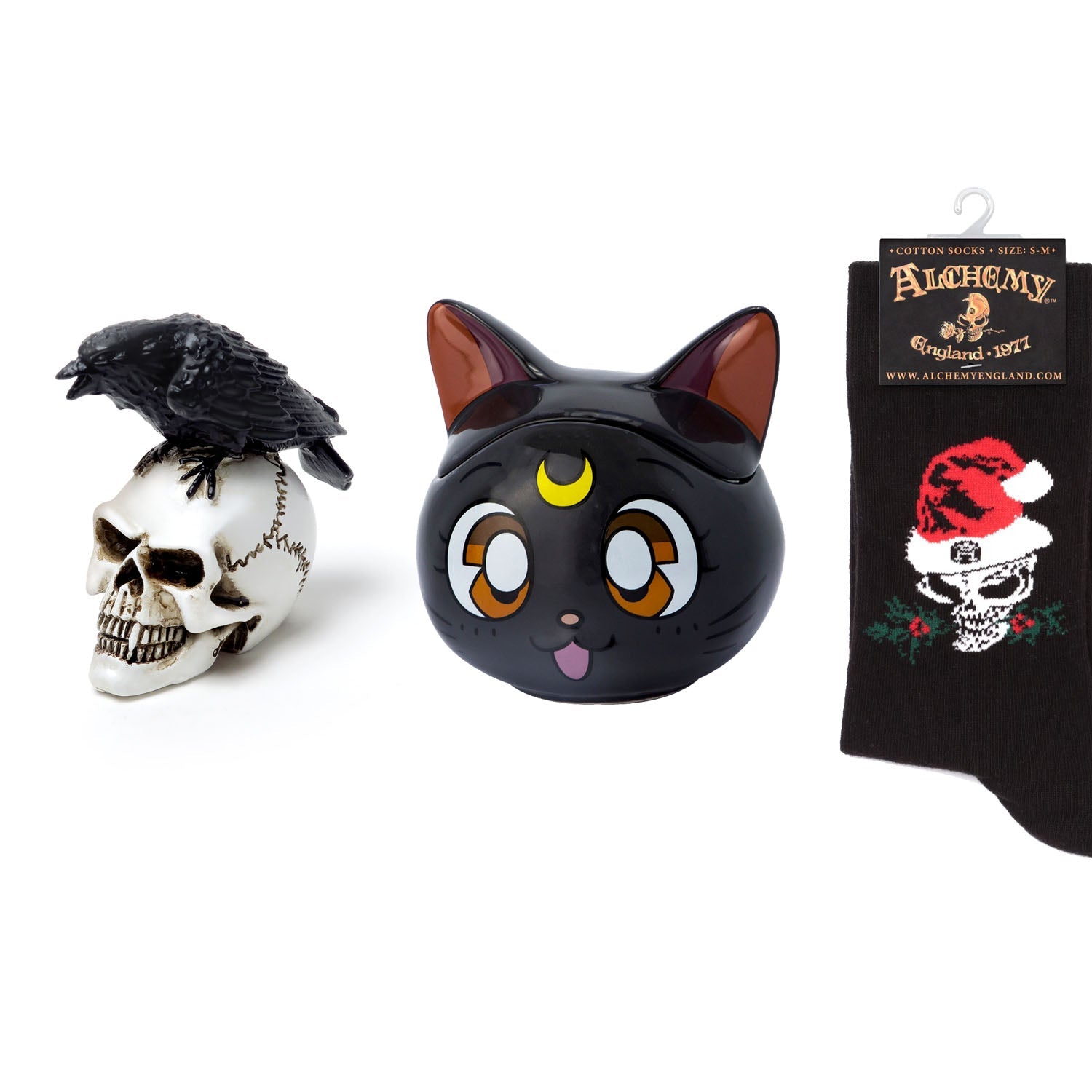 At Haiku POP, we bring to you a unique range of giftware that reflects a blend of gothic, POP Culture, Anime, and Manga styles. Each piece in our collection is a testament to the vibrant and diverse world of these genres, curated with love for fans and enthusiasts alike.
Giftware refers to items that are primarily used for gifting purposes. These items could range from home decor to personal accessories, novelties, and other merchandise, typically boasting distinct themes, designs, or branding. In the context of Haiku POP, our giftware represents a myriad of styles from Gothic and POP Culture to Anime and Manga.
If you're seeking something dark, dramatic, and mysterious, explore our gothic collection for pieces that encapsulate this enigmatic style. For fans of POP Culture, delve into an array of merchandise inspired by iconic characters, series, and trends. Anime and Manga enthusiasts can rejoice in our selection of giftware that brings their favorite stories and characters to life.
Whether you're searching for a gift for a loved one or a treat for yourself, our collection promises a variety of unique, high-quality pieces. Our diverse selection ensures you'll find the perfect item that resonates with your or your loved one's passion. So, step into the fantastical world of Haiku POP and discover a treasure trove of giftware that's as unique as your interests!