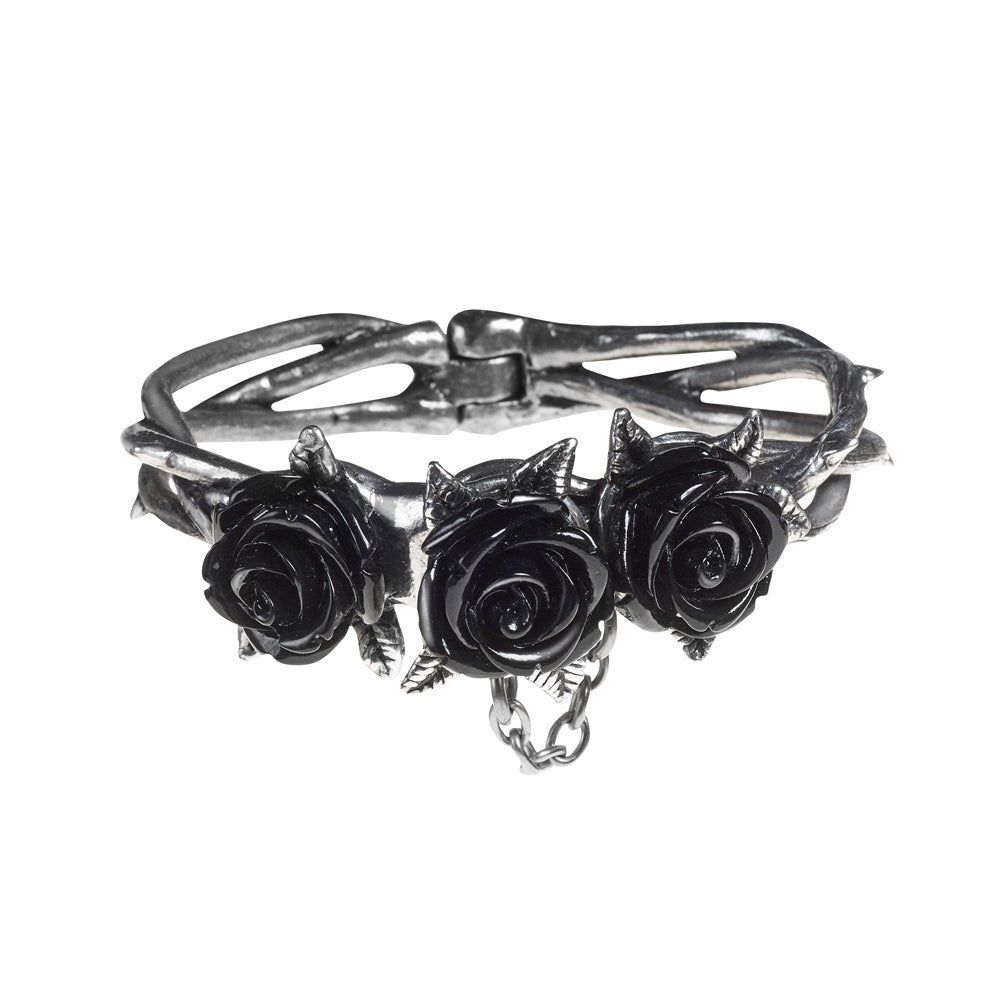 Alchemy of England Bracelets: The Artistry of Gothic Wristwear. Jewelry is more than just an accessory; it's an extension of the soul, an emblem of identity, and a mark of personal style. And when it comes to bracelets that encapsulate the deep allure of the gothic world, the Alchemy of England collection stands unparalleled. 
Made with the timeless quality of English pewter, these bracelets, bangles, and wrist wraps are a showcase of England's heritage of fine craftsmanship. This metal, known for its robust nature and its ability to capture intricate details, provides the perfect canvas for Alchemy's designs.
The range is diverse, catering to a broad spectrum of gothic enthusiasts. From elegant bangles that exude an aura of Victorian charm to wrist wraps that feel like relics from a medieval age, there's a piece for every wrist and every whim.
A hallmark of the Alchemy of England bracelets is their intricate detailing. No two designs are alike. Some feature elaborate engravings, reminiscent of ancient scripts and symbols. Others sport gem-like embellishments, infusing a hint of color into the monochromatic world of pewter. Yet others play with form, draping over the wrist like liquid metal or coiling like a serpent.
The motifs chosen speak volumes of the gothic world's fascination with the mystic and the macabre. Winged creatures, skeletal remains, mythical beasts, and pagan symbols often find their place on these wrist adornments, creating conversation pieces that intrigue and enthrall.
But the beauty of Alchemy's wristwear goes beyond its visual appeal. These are pieces designed for comfort and longevity. The pewter adapts to the wrist's contours, ensuring that even the most elaborate bracelet sits snugly without being restrictive.
For those who tread the path less taken, for those who find solace in shadows and stories in symbols, Alchemy of England's bracelet collection is a treasure trove. Each piece, crafted with love and laden with lore, is a testament to the brand's commitment to bringing the gothic world's ethereal beauty to the fore.
In sum, Alchemy of England bracelets are not just wristwear; they are wearable tales, time capsules of a realm where darkness dances with light, and artistry knows no bounds.