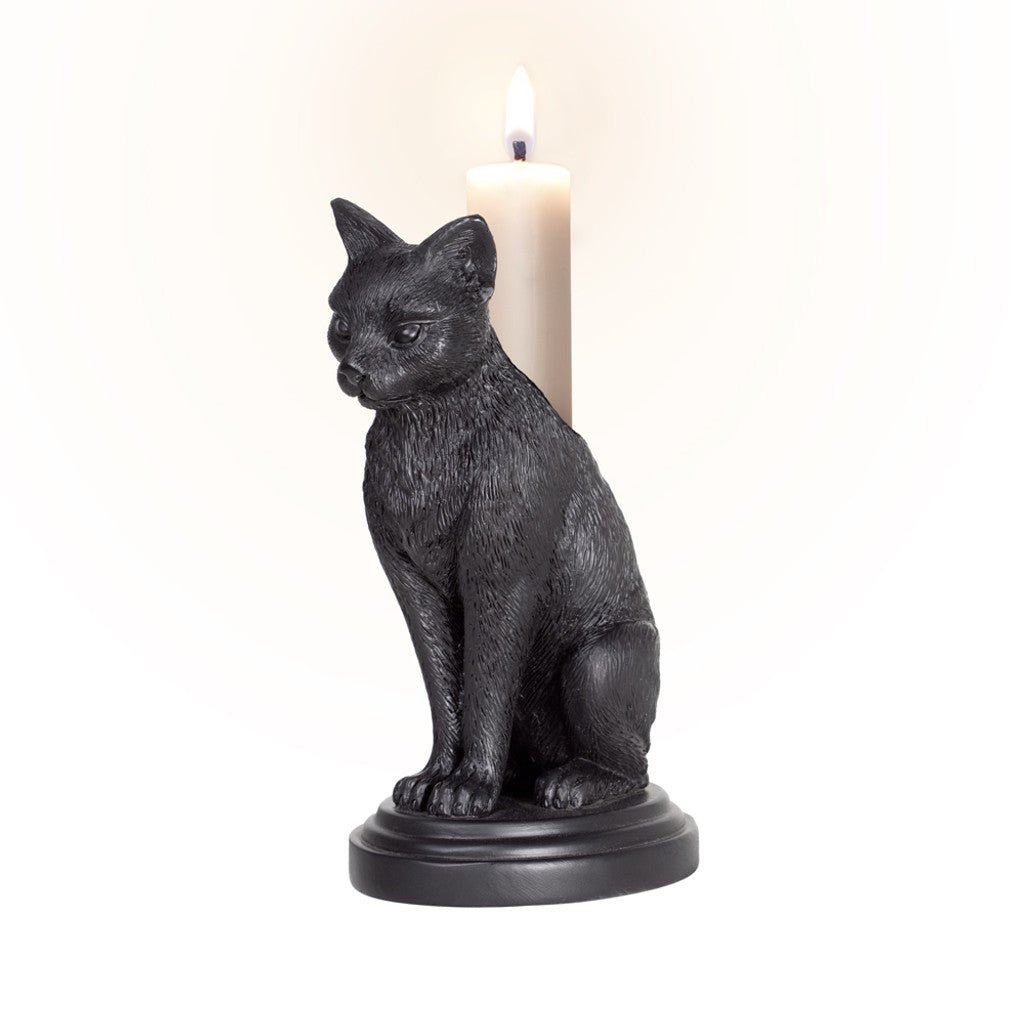 Alchemy of England Candle Holders: Illuminating Spaces with Gothic Elegance. When it comes to home décor that effortlessly combines style and function, Alchemy of England's collection of candle holders is in a league of its own. Renowned for their intricate gothic designs featuring a myriad of mystical elements like cats, bats, and other related themes, these candle holders offer an aesthetic experience that is both ethereal and elegant. Haiku POP is proud to showcase a curated collection of Alchemy of England's candle holders, including tea light holders, hanging tea light holders, and candlestick holders.
Alchemy of England Tea Light Holders
Alchemy of England's tea light holders are designed to capture the essence of gothic grandeur. Whether it's a holder that features a black cat sitting next to a crescent moon or a holder adorned with flying bats, each piece is an artwork in itself. These tea light holders add a warm glow to any setting while serving as a conversation starter for any gathering.
Hanging Tea Light Holders
For those looking to add a touch of mystique to their spaces, the hanging tea light holders are nothing short of magical. Suspended in the air, these holders give the impression of floating lights, and the gothic designs add a dash of drama. The intricate patterns project enchanting shadows, turning any space into a cozy, mystical haven.
Candlestick Holders
Taking the traditional candlestick holder and giving it a gothic twist, Alchemy of England offers pieces that are both functional and ornamental. These are not your average candlestick holders; think winged gargoyles, intricate Celtic crosses, and designs that resemble ancient artifacts.
Haiku POP understands the importance of unique and high-quality home décor. Our selection of Alchemy of England's candle holders is curated to bring our customers the best in both design and functionality. Available for purchase online, these exquisite pieces are perfect for gifting or for adding a hint of otherworldly elegance to your own living space.
Alchemy of England's candle holders are a perfect blend of artistry and utility, adding a touch of the sublime to the everyday. Visit Haiku POP to explore our exclusive collection and turn your home into a sanctuary of gothic elegance.