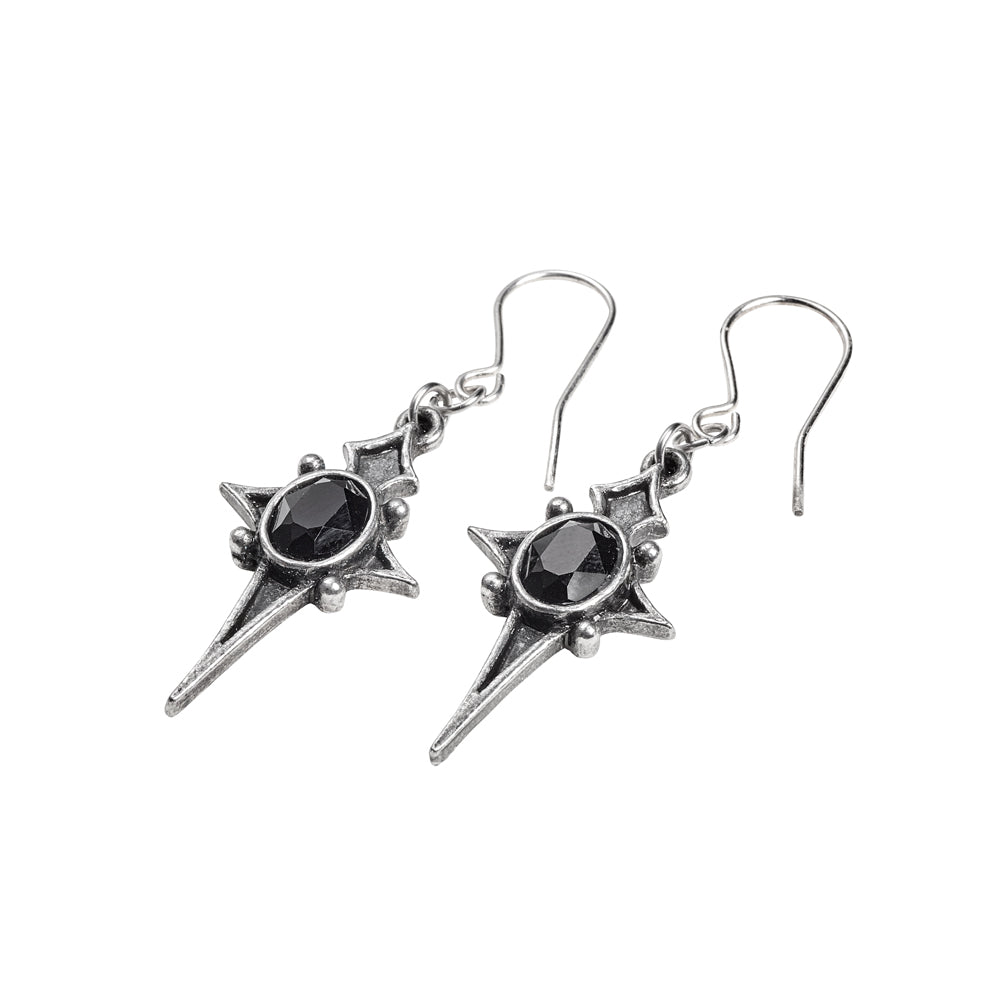 Alchemy of England Earrings: An Ode to Gothic Elegance: In the realm of jewelry design, there are those that captivate, and then there are those that transcend. The Alchemy of England earring jewelry belong to the latter category, merging the quintessence of English craftsmanship with an aesthetic that resonates with the darker, more mystic corners of the soul.
Made from fine English pewter, each piece is meticulously sculpted, encapsulating a history that feels both ancient and ethereal. The pewter, renowned for its durability and sheen, is manipulated to perfection by Alchemy artisans. Instead of the pristine gloss typical of conventional jewelry, Alchemy of England earrings exude a gothic aura. Purposefully worn and tarnished, the finish on each earring evokes a beauty that's reminiscent of a bygone era – a signature touch that only Alchemy of England can bring.
The range is vast and captivating. From delicate studs that whisper tales of old to bold hanging pieces that make a statement, there's something in this collection for every aficionado of the gothic aesthetic. Among the most iconic are the ear wraps – jewelry pieces that trace the contour of the ear in a sensual embrace, often featuring intricate designs and mythological creatures.
While each earring stands as a testament to artistry, the motifs chosen delve deep into the heart of gothic and pagan folklore. Cats, often symbols of mystery and magic, are rendered with haunting elegance. Skulls, reminders of our mortal coil, are sculpted with a realism that sends shivers down one's spine. Various pagan symbols, harking back to ancient beliefs and rituals, make frequent appearances, inviting the wearer and the observer to a world where magic is just a breath away.
For those who yearn for this dark, enchanting realm, Haiku POP is your sanctuary. Proudly hosting an extensive selection from the Alchemy of England collection, Haiku POP understands the allure of the dark arts. Here, fans can find not just a piece of jewelry, but an artifact – a relic from a world where the boundaries between the mundane and the magical blur.
For those who wear their shadows with pride and see beauty in the abyss, Alchemy of England earrings are not just adornments; they are affirmations. Embrace the darkness, for in it lies a beauty that only Alchemy of England can bring to light.
Haiku POP – Where Darkness Blooms
In the depths of night,
Gothic tales, Alchemy shines,
Haiku POP's delight.