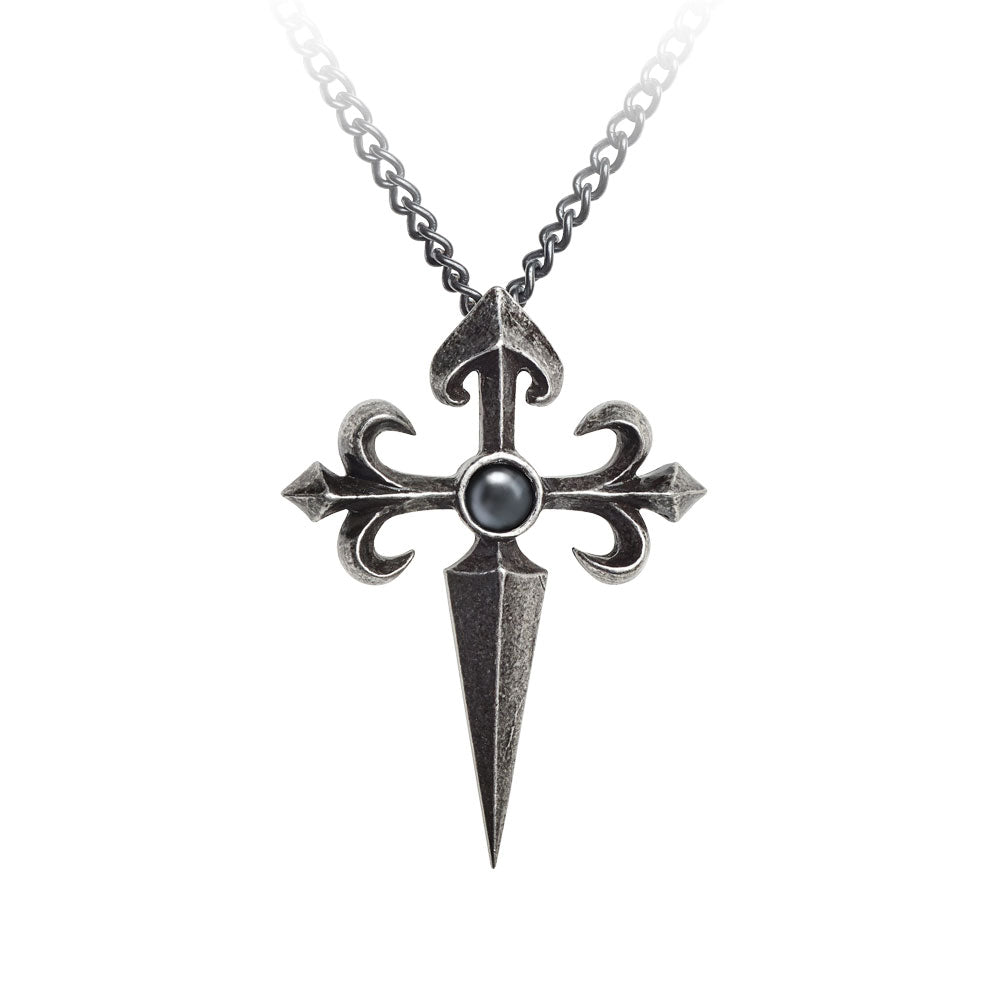 Alchemy of England Necklace Pendants: A Talismanic Ode to Gothic Splendor. The world of jewelry is vast and diverse, but few can evoke as powerful a presence as the Alchemy of England necklaces and pendants. As treasures of the dark and ethereal, these talismanic masterpieces are not just ornaments; they are symbols, artifacts, and stories molded in metal.
Fashioned from the finest English pewter, renowned for its enduring luster and durability, every pendant is a testament to England's rich history of metallurgy and craftsmanship. But what truly sets these pieces apart is their unmistakable gothic essence.
Each pendant carries with it a tale, an emotion, a moment from the vast expanse of gothic lore. The intricate designs are more than just patterns – they're narratives. From the serpentine embrace of dragons to the solemn gaze of a raven, the motifs chosen by Alchemy are deep dives into a world where the mystical intersects with the macabre.
But these are not just decorative pieces. The term "talisman" is significant. Historically, a talisman is an object bearing a sign or engraving and is believed to confer special powers upon its holder. With Alchemy of England's pendants, the wearer is not just donning a piece of jewelry but is also embracing a powerful emblem that resonates with their innermost beliefs and inclinations. It's a beacon of individuality, a protective shield, a statement.
Among the collection, you'll find symbols from pagan traditions, emblematic creatures like wolves and serpents, and other iconic gothic elements such as skulls and chalices. Each pendant, while deeply rooted in history and mythology, is also a modern masterpiece, seamlessly blending age-old symbolism with contemporary design aesthetics.
For those who resonate with the arcane, the Alchemy of England necklace pendants offer more than just aesthetic pleasure. They are an invitation into a realm where beauty is found in shadows, where stories are etched in metal, and where wearing a pendant is akin to bearing one's soul.
In essence, Alchemy of England's talismanic jewelry is not merely about adornment; it's about alignment, identity, and a silent yet profound proclamation of one's affinity with the darker, enigmatic facets of existence.