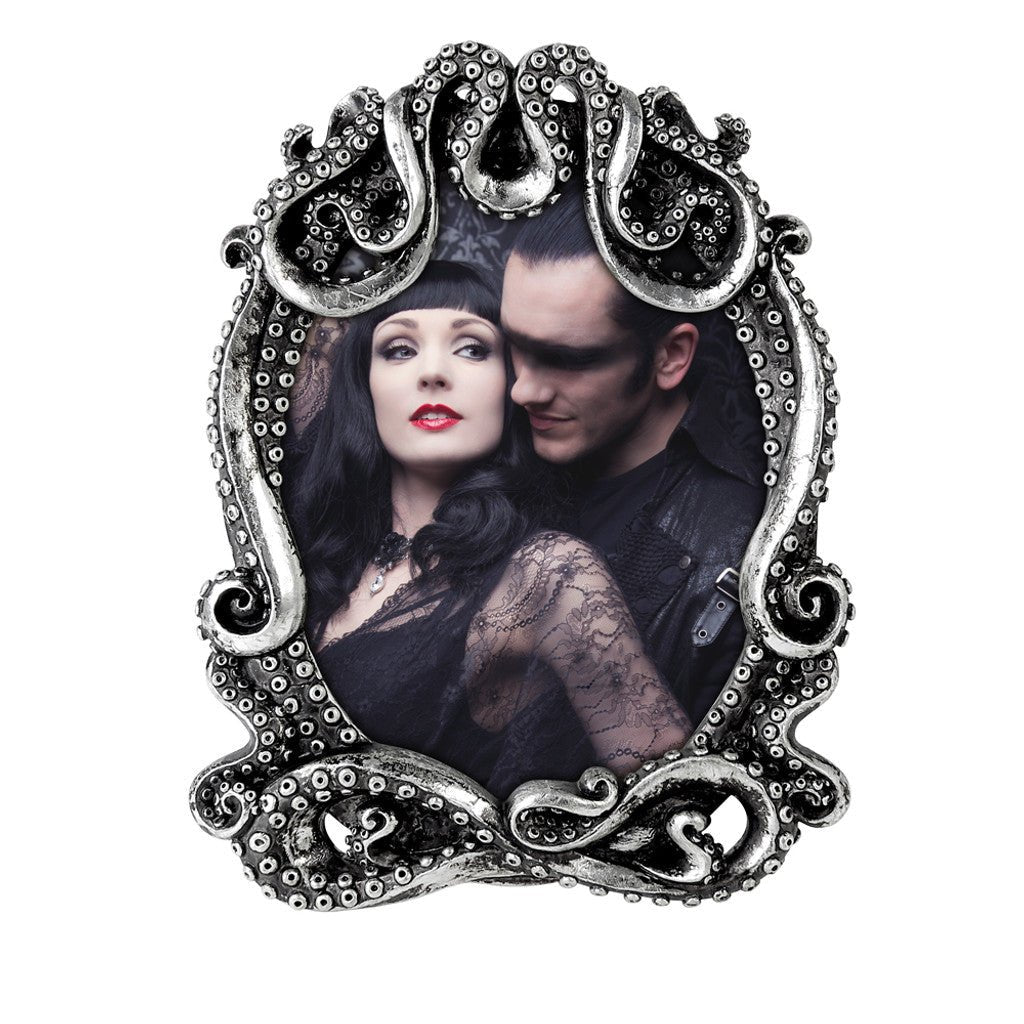 Alchemy of England Photo Picture Frames: A Masterpiece for Your Memories. In the realm of home décor and personal expression, photo frames serve a dual purpose: preserving cherished memories while accentuating the aesthetics of a space. Alchemy of England has excelled in elevating this household staple into an art form. Known for their intricate, high-detailed resin designs, Alchemy's photo picture frames are more than mere accessories; they're conversation starters, story-tellers, and keepsakes. Haiku POP, your trusted online destination for unique and exclusive collectibles, proudly presents a curated collection of these exceptional frames.
Intricate Picture Frame Designs
Alchemy of England spares no detail in the crafting of their photo frames. Made from high-quality, detailed resin, each frame is a study in precision and artistry. Whether it's a dragon coiled around the frame, an elaborate vine pattern, or intricate Celtic knots, the craftsmanship is nothing short of magnificent.
A Gift for any Art Lover to keep sake loved ones or photo art
These frames are not just for those who enjoy gothic or arcane themes; they are an art lover's dream. The attention to detail, the texture, and the storytelling within each frame make them a remarkable gift. They serve as a stand-alone piece of art while enhancing the photograph within, be it a cherished memory or an admired artwork.
Unique Gothic Picture Frame Styles
The gothic aesthetic of Alchemy of England's photo frames is unparalleled. Dark, mystical, and laden with symbolism, each frame is a statement piece that brings a dash of gothic allure to your home décor. From skulls and roses to ravens and mythical creatures, the frames encapsulate a unique style that only Alchemy of England can masterfully execute.
Haiku Pop offers a carefully curated collection of Alchemy of England's photo frames, perfect for those who wish to break from the mundane. Our selection is geared towards providing our customers with items that are as durable as they are aesthetically pleasing.

In conclusion, Alchemy of England's photo picture frames offer an unmatched blend of artistic detail and gothic charm. If you're looking to add a piece that's a cut above the ordinary to your home or searching for the perfect gift, explore the Alchemy of England collection available on Haiku POP. Your memories deserve a frame that's just as extraordinary.