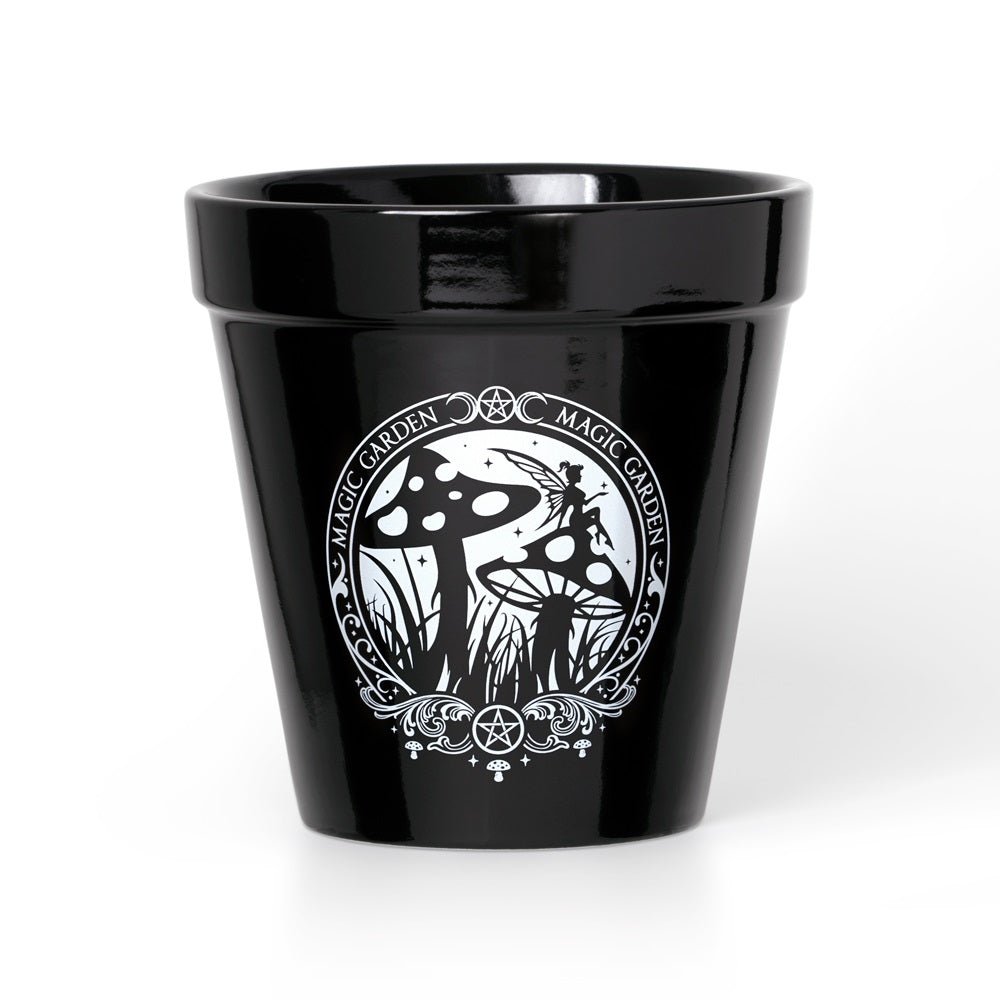 Alchemy of England Plant Pots: The Gothic Garden's Crown Jewels. For those who wish to sprinkle a touch of the arcane into their botanical realms, Alchemy of England introduces a collection that melds nature with the mystical – the Gothic Plant Pots. This range is not just a mere addition to the gardening world but a transformation of the very essence of how we perceive plant containers.
Crafted from high-density ceramic, these pots ensure durability, making them perfect companions for both indoor foliage and outdoor flora. The use of ceramic not only promises longevity but also provides a stable environment for plants to thrive, ensuring adequate moisture retention and breathability.
The aesthetics, as expected from Alchemy of England, are where these pots truly shine. Dipped in the deepest shades of black, each pot serves as a canvas, capturing the essence of the gothic world. The motifs are varied, each telling a tale darker and more enchanting than the last. From the stealthy silhouettes of cats, symbolic of mystery and magic, to bewitching depictions of witches, each design evokes the allure of the night and its many tales.
Magic enthusiasts will be thrilled to find pots adorned with symbols of enchantment, while herb lovers will appreciate designs highlighting catnip, basil, and other magical herbs. These pots are not just containers but are artworks, seamlessly blending the world of plants with the realm of the arcane.
Perfect for those who wish to cultivate a gothic garden or want to add a touch of dark elegance to their interiors, these plant pots go beyond the ordinary. The attention to detail, the depth of the motifs, and the quality of the ceramic material ensure that these are not just plant pots but heirlooms, set to grace gothic households for generations.
In conclusion, Alchemy of England's plant pot collection is a testament to their commitment to pushing boundaries. They invite you to nurture your green thumb while indulging in the shadows, creating a space where nature meets the supernatural, and where every plant tells a gothic tale.