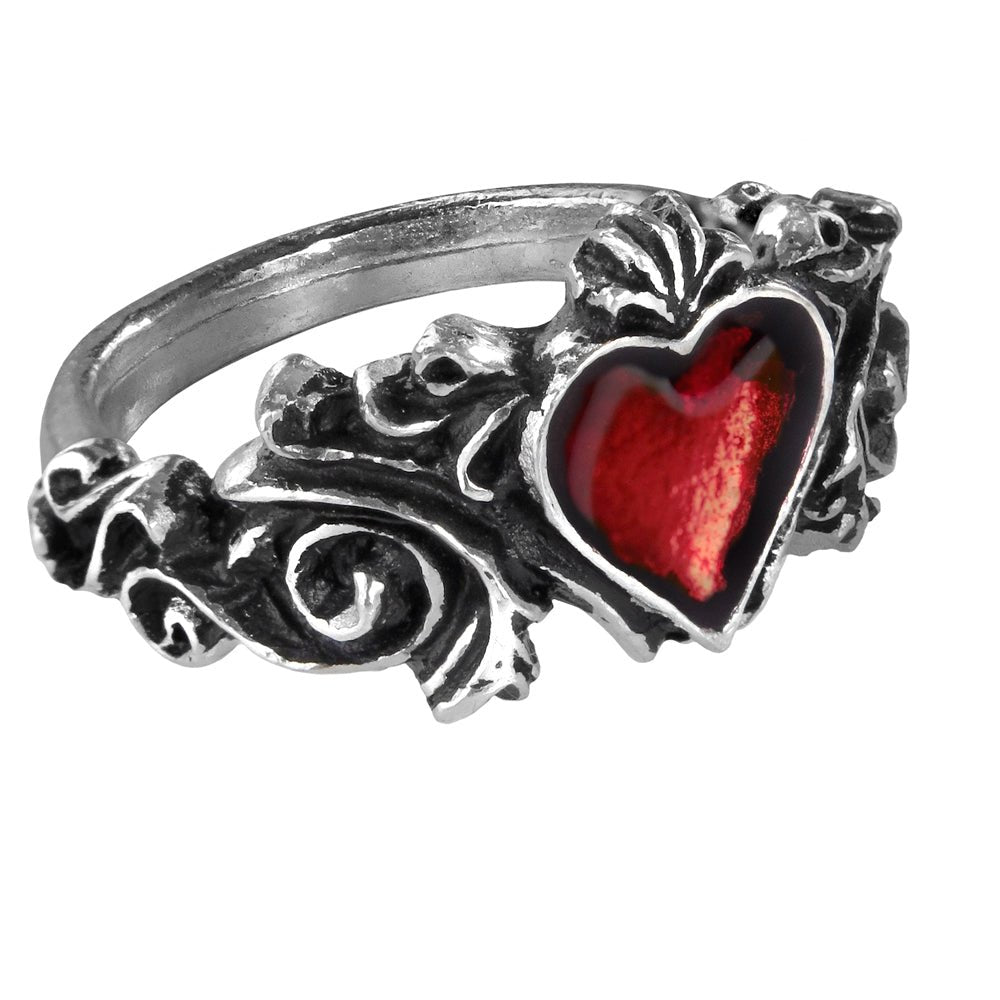 Alchemy of England Rings: Emblems of Gothic Grace. Jewelry is a storyteller, revealing tales of its creator, its wearer, and the epochs it draws inspiration from. Among all forms of jewelry, rings hold a special place – they're intimate, powerful, and emblematic. And when these rings are conjured from the deep wellsprings of gothic culture, they become tales unto themselves. Such is the allure of the Alchemy of England ring collection.
Crafted with utmost precision from the iconic English pewter, Alchemy of England rings stand as masterpieces of metallurgy. English pewter, with its subtle sheen and durability, provides a canvas that mirrors the contrasting world of goth – both delicate and powerful.
The designs within the Alchemy of England ring collection are a rich tapestry of gothic culture and history. From the ornate to the minimalistic, from the symbolic to the abstract, there's a piece for every finger and fancy. Intricate engravings, often reminiscent of ancient sigils and runes, blend seamlessly with modern design sensibilities, making these rings timeless.
The motifs chosen delve deep into the heart of gothic narratives. Skulls, reminiscent of memento mori, remind wearers of life's ephemeral nature. Mythical creatures, from dragons to ravens, evoke a sense of wonder and mystery. Symbols borrowed from pagan traditions, alchemical manuscripts, and other esoteric sources whisper tales of magic, power, and transformation.
But beyond their aesthetic allure, what makes Alchemy of England rings truly special is their wearability. Designed for everyday use, these rings are ergonomic, ensuring comfort without compromising on style. The pewter molds gracefully around the finger, making it feel less like an adornment and more like an extension of oneself.
For those who wear their heart on their sleeve and their soul on their fingers, Alchemy of England rings are more than mere accessories. They're statements, symbols, and stories rolled into one. They speak of a world where the past and present coalesce, where beauty thrives in shadows, and where every symbol carries a tale waiting to be told.
In essence, with Alchemy of England's ring collection, you don't just wear a piece of jewelry; you embrace a piece of gothic history, art, and identity.