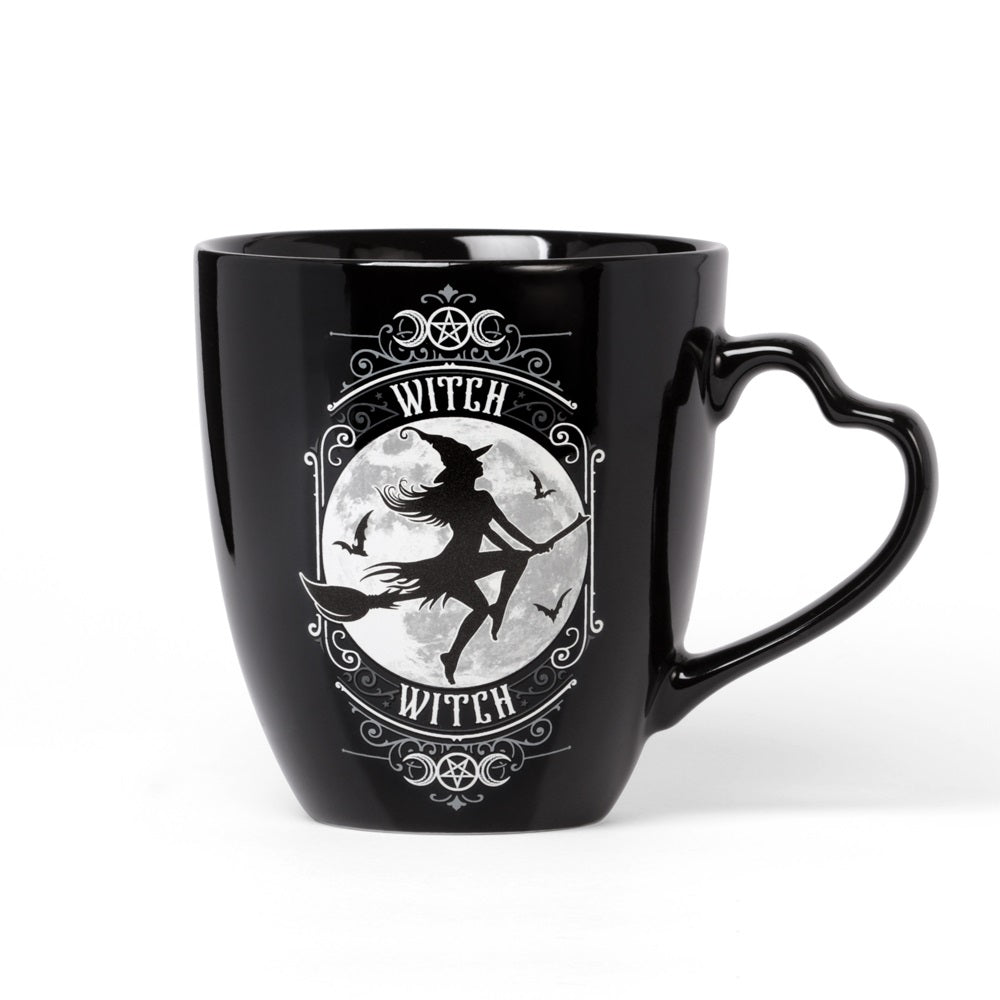 Alchemy of England Tea Cups & Coffee Mugs: A Brew of Gothic Elegance. Delve into the beguiling world of Alchemy of England's drinkware, where every sip from their meticulously crafted tea cups and coffee mugs transports you to a realm of gothic grandeur. Every piece in this collection, whether it's a dainty teacup or an oversized mug, is more than just a vessel—it's an experience, a journey through tales of mysticism and dark beauty.

Each piece is meticulously molded from high-quality ceramic, ensuring durability and retaining the drink's temperature, whether it's a piping hot brew of Earl Grey or a chilled coffee concoction. The ceramic's naturally insulating properties ensure that every sip is just as intended—warm, comforting, and full of flavor.
But it's the exterior designs that truly set these tea cups and mugs apart. Bathed in deep, mesmerizing black, each vessel becomes a canvas for the tales Alchemy of England wishes to narrate. Whimsical patterns of nocturnal creatures, intertwined with symbols of magic and the arcane, are intricately etched onto each cup and mug. From the graceful arch of a raven's wing to the enigmatic eyes of a black cat, every design is a nod to the gothic universe.
For those who prefer a more substantial brew, the collection offers oversized mugs—perfect for those mornings when one needs an extra dose of caffeine, cloaked in gothic charm. If it's an elegant afternoon tea you're after, the tea cup sets, complete with matching saucers, are the perfect companions, seamlessly blending tradition with dark aesthetics. And for those who believe in sharing their brew (or their tales), the coffee mug sets are ideal gifts, making every coffee session a little more enchanting.
To sum up, Alchemy of England's range of tea cups and coffee mugs is not just about drinkware—it's about an ambiance, a mood, a statement. Each piece beckons the user to not just drink, but to reflect, to dream, and to journey into a world where every brew is steeped in magic. So, pour your favorite beverage, and let Alchemy of England guide your senses through a dance of shadows and tales.